Was anyone else following this
autographed cabinet of Ban Johnson?
Pretty neat cabinet, and for it to have his signature as well...seems like a pretty special item. I don't know anything about it though. What do you guys think about the price it sold for? Is Ban Johnson a tough autograph to find?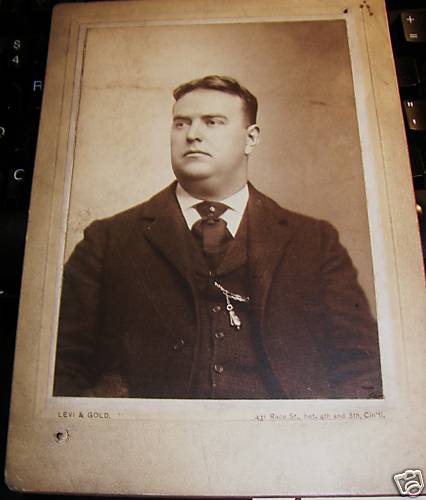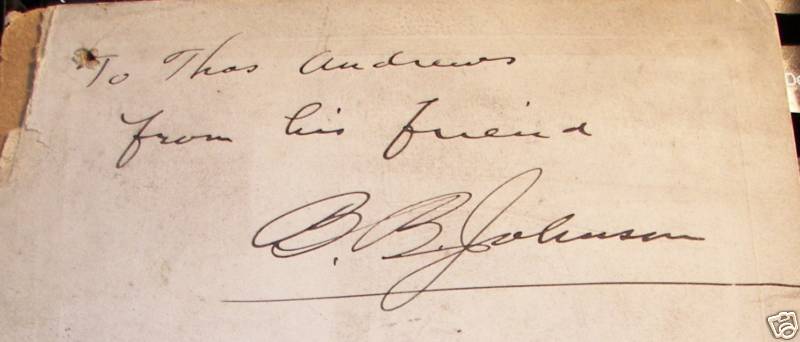 Okay, since the cats out of the bag i'll go ahead and come out of the closet. I was the winner of the cabinet. I did alot of research on this piece before bidding and found a Ban Johnson cabinet to be very rare. In fact, I see no history of another so if someone does know of one, please let me know. His signature on this one is a very early example as well. Later on as Johnson aged his signature became very hurried and compressed. Sometimes unreadable. I have a feeling some of the big time cabinet hunters out there let this one go under their radar. I'm tickled to say the least.

Tony A.
Great Pick-up Tony, I think you got a steal.
I too think this one fell thru the cracks.
Funny/Sad story about Ban Johnson Autograph, I was at a card show many many years ago and spied upon a table a Western League season pass signed by Ban Johnson. The dealer had 100.00 on it and I guess I showed to much excitement that he pulled it right out of my hand and refused to sell it to me. I must have mentioned it was signed by Ban Johnson at the time and he yanked it back and said he would have to rethink that price. I don't show any enthusiasm (Sp.) anymore when I spy a good buy.
Congrats Tony! Really happy to hear that you were the high bidder. Nice bargain!
Here's an informative article
on Ban Johnson, with analysis of his autograph over the years and his signing habits.
cool piece! what would the approximate date on this cab is? i think the fan craze is considered his rookie card? would be nice if this is an auto rookie cabinet card! you sending this to JSA tony?

cccc

Hall of Famer





Posts

: 2550


Trader Points

:





Hi Quan ,
JSA? Maybe. Not sure yet. The autograph comes in a far second here IMO. I would date the cabinet before 1910 though.
He looks pretty young in this photo.

Tony A.
I believe Levi & Gold Studio was located at 431 Race St. only in 1896, I would date the cabinet as such.

Bicem

Hall of Famer





Posts

: 545


Trader Points

:





Outstanding pickup Tony! Not that I would have bid on it anyway, but those types of items don't usually sneak past my ebay searches. IMO you got a bargain.
Similar topics
---
Permissions in this forum:
You
cannot
reply to topics in this forum