Hey Guys,
I know we have discussed the fact that T213-2's are fairly "common" compared to other T-card era sets, but how do they stack up head to head vs. their similar-appearing big brother (based solely on the possibilty of completing a set)? I know T213-2's have several variations that are tough to locate, but is it really that much harder to get all 188 cards of, or are the sheer amount of T206s in the set what makes it hard for collectors to complete? Hope you understand what I mean. If not let me know and I will try to cliarify!



browncow75

MVP





Posts

: 329


Trader Points

:





There are way less Coupon type 2 cards available today than 206 cards. Both sets are probably not equally tough to complete. Both have cards that are just not doable. 206 has the Doyle as most notable with only 8 examples but 213-2 has several. I know at least 2 collectors that have been collecting Coupon for probably 15 years and still looking for a handful of cards to complete and have been where they are now for probably 8 or 10 years.
I have a list of Coupons but really don't want to post that list because it is actually a want list to complete the set. I will leave that up to the 213 collectors.
206 if you have the funds you can get 523 pretty quick and just wait for a Doyle auction.
I would think in reality 213-2 would be much more difficult to complete. I have found only 2 examples of Dunn Baltimore card for sale in 10 plus years and that card isn't close to the toughest cards in the set. SCP just had a Coupon find and none of the chase cards where there . Levin just had a find and same result.
213-2 you will get to 100 125 pretty easy the the next 25 will come eventually then you will be left with 25 plus cards that are very difficult and 5 to 10 that are impossible.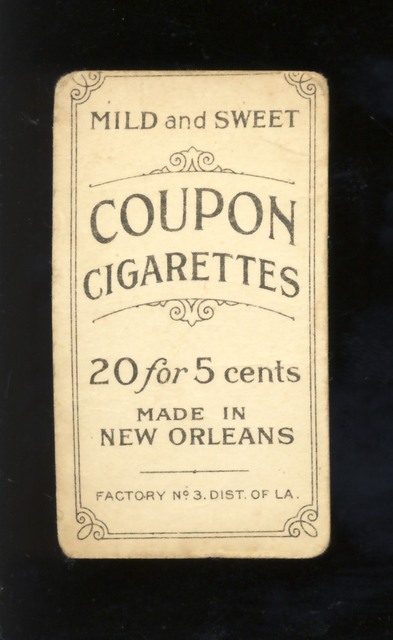 Jim Rivera cfc1909

MVP





Posts

: 376


Trader Points

:





Hey Jim! Thanks for the input. This set looks like "just what the doctor ordered" for me! Ive been looking for an affordable, attractive, challenging set to work on. The difficulty of some of the cards will keep the search interesting, and its similarity to the T206 set in appearamnce really makes it appealing to me, without having to look for an additional 330+/- cards lol.

browncow75

MVP





Posts

: 329


Trader Points

:





Great info Jim - so which ones are the toughies?
like I said above I don't want to post that list because it is a list for t213 collectors to complete their set.
I will say this -there are 3 Magee batting cards in t213-2 -here are 2 of them and the 3rd one is impossible to find. I know a certain collector has been looking for it for more than 10 years. There are at least 8 or 10 cards like this in this set that are just past difficult.
if you have the money you can complete t206-that is not the case with t213-2.
it took me 10 years to put t213-2 Dunn in my collection and that is in the semi difficult catagory for this set. There are cards that are much more difficult than the Dunn.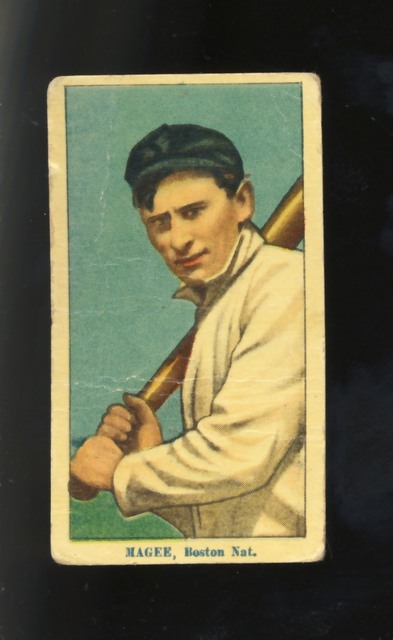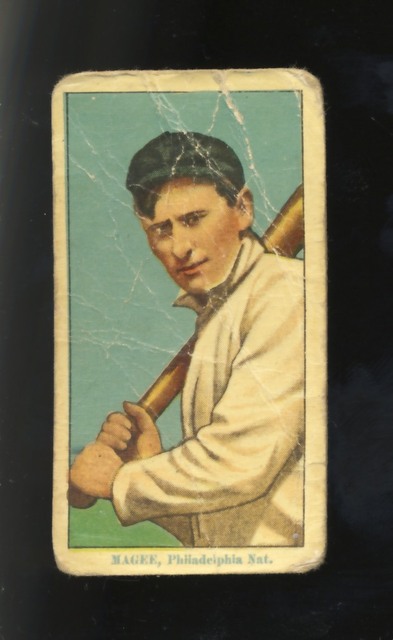 well maybe not impossible but it would take a miracle.

Jim Rivera cfc1909

MVP





Posts

: 376


Trader Points

:





---
Permissions in this forum:
You
cannot
reply to topics in this forum