I ask because I'm currently thinking about downsizing my collection a bit; trading up for cards I've always wanted, getting some of my raw 'keepers' slabbed, and trimming the fat by selling off some non-essentials. Might try to raise some dough to make a play for something awesome in REA (fat chance of winning anything though).

Definitely a change of pace from where I was a few years ago when I was looking at expanding, filling out my e card collection, and even working on a few sets (which was a stretch, being mostly a type collector). Not sure I want to do one of those 50-card or 25-card collection thingies, but condensing what I have does appear to be my current direction.

Anyone else having a similar card-related existential crisis? Or are you pretty much "staying the course"?
It's an evolution really. I used to be strictly a mid-grade pre-WW1 HOF collector. Slowly I mugrated to 20's and 30's cards bc I could get 5/6 cards for the same money. Now I am pretty much xtrictly a HOF collector, VG and up provided the cards have a strong appearance. I have started a few sets (R309-2, R303B, DeLong, Tatoo Orbit, etc,) to compliment the E sets that I completed bf. I have sold off a few pieces but not really anything of consequence, usually cards I have upgraded or pieces of a lot that I bought to get a particular card.

hrbaker

MVP





Posts

: 332


Trader Points

:





Less is more. I did set an arbitrary number (my age, now 35) but I've been under the quota, so to speak, since I've downsized. I really don't even think about the magic number much anymore since finances tend to drive sales to fund acquisitions rather than adherence to collection rules. It's not for everybody, but I find that it's an approach that works for me.
I've changed direction also.

I'm still working on my T216 set. That will be a lifelong process, so I'm in no hurry to finish that one.

Besides the T216 set, I was strictly type collecting until about a month ago. I kept finding myself picking up a T206 here, and a T206 there. When I got the really tough BL460 out of the way, and I found myself in possession of an UZIT and a DRUM, I thought, why the hell not. Go for a 5-40 back set and try to get as many HOFers on the front. So technically I'm back in the set game trying to finish a T206 backs variation set w/HOFer fronts.

I still do have a few type cards, and if I see something I want, I'll go after it too. I have about 7 type cards besides my sets, so I really downsized that part of my collection.

crazylocomerk

KOTTON King





Posts

: 2742


Trader Points

:





I've narrowed my focus to working on complete sets of t205s, Delongs and Diamond Stars. I still have a few leftovers from my player set that I haven't parted with because I haven't gotten the price I want.

Jay
I'm also trying to condense, but in a methodical way that really gets me focused on nicer cards while not getting so much into the "noise" as I have typically done. I had a great several years trying to accumulate Detroiters from pre-WWI sets. I also picked up cards here and there from sets I liked or just wanted to check out. But now having a bunch of T206 commons and generic examples of a handful of caramel cards just doesn't seem that intriguing anymore.
So at some point I'm going to sell off my many lower end common cards and focus on fewer nicer cards. I'm calling it two collections of 25 (one Det and one at-large), but in the end it probably won't be 25 on either. Rather than a rigid arbitrary end point, 25 is more a mindset as I forego cards I would have casually picked up before and watching for the neat or nicer cards I've bypassed.
Old direction: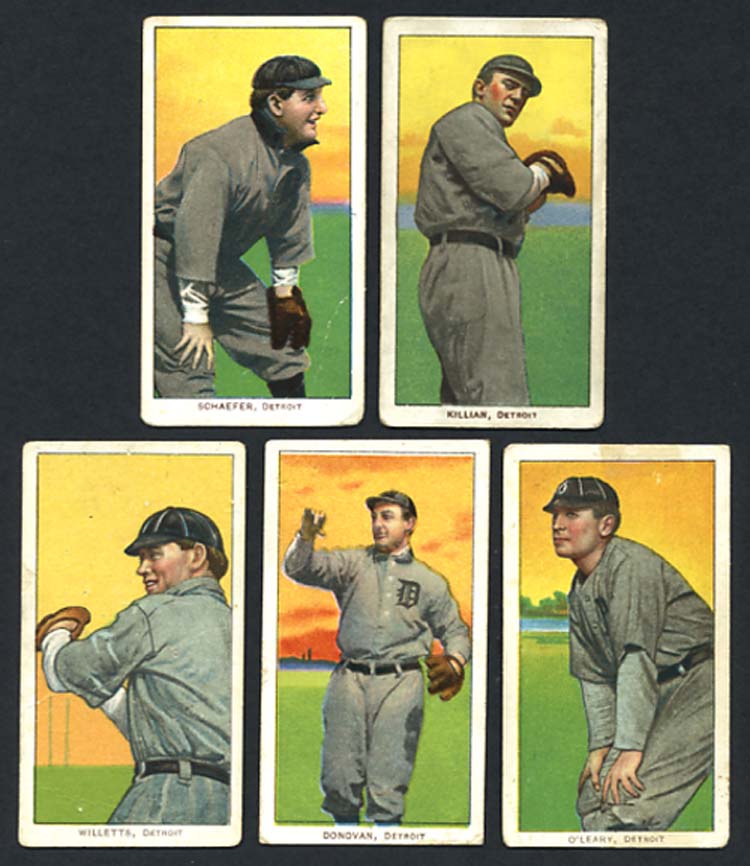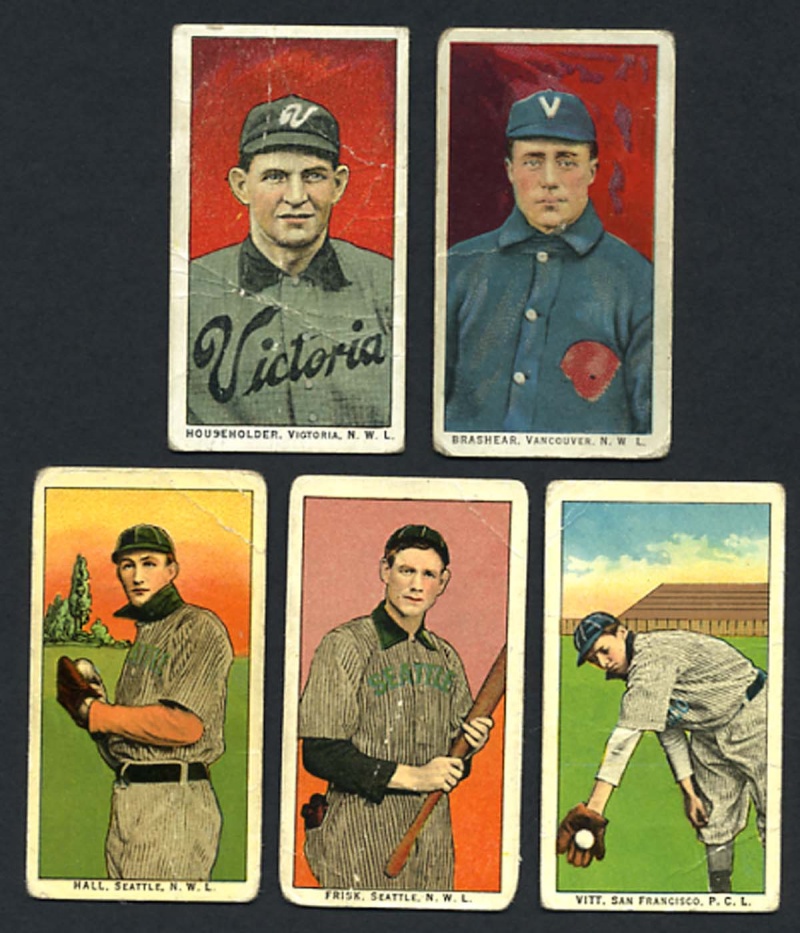 New direction: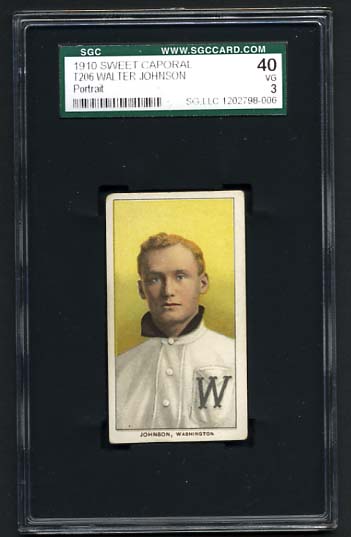 I really liked having the opportunity to see lots and lots of different cards in person, but time to move on.
Joann
(Sorry for the large scans. They are older and I don't know how to make them smaller.)

jmk59

All Star





Posts

: 108


Trader Points

:





the scan sizes are just fine
You can always get your fix for seeing different cards here
Jay
Similar topics
---
Permissions in this forum:
You
cannot
reply to topics in this forum