This subject is intended to address the desireability among different card characteristics which typically would result in a card grade at or below Good. Such a ranking is not viewed as "subjective", since the differences are considered obvious. Preferences however, are likely to differ among individuals.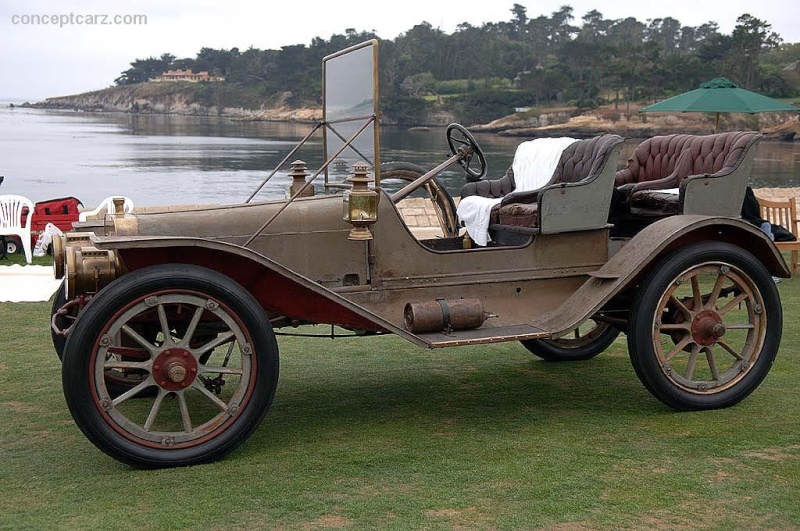 The car shown above is one which is loved by a "purist" and represents my favorite type of beater. This vehicle is in original, worn, somewhat weathered, unaltered condition. If you were to approach its owner with original paint from 1928 left over from the Ford Model N production run, he is likely to reject your offer. This is because although it is original period paint for the applicable production run; the actual original paint for his car, is on his car (or what remains of it). And to apply "new" old paint, would be altering his vehicle - in his mind.
The card equivalent of this car to me is one with corners rounded into the image area, surface abrasions, lots of wear on the front and back, small paper losses. But no holes larger than a pinhole (or two), no objectionable writing, staining, no tape, recoloring, trimming, nor other real problems.
I can not always afford a card in this condition. Other times, I may just be unwilling to pay the required price (it happened two weeks ago, most recently).
My next favorite would be the same car with dents, a torn fender, flat tires, cracked glass, missing headlights, etc. But no modifications. These I can typically afford, and they do grow on you. One that I have - I really couldn't look at it for long at first - now I do. Someday, I will take it out and just be with it. But not yet. These to me are second grade beaters.
Third grade beaters have the fenders trimmed off and gone, doors gone, tires and maybe the wheels gone. But the body is dent free. And the paint is glossy and original. All ready to be made into a hot rod, or a seriously major restoration effort - for those who like that.
I have my eye on a primo beater right now on ebay. It is totally creased, but great color and image quality. The problem is that I do not need the card. And because of that, I probably will not bid it. Heck, I should point it out. Maybe someone else thinks like me .... Yikes!
http://cgi.ebay.com/ws/eBayISAPI.dll?ViewItem&rd=1&item=310032591519&ssPageName=STRK:MEWA:IT&ih=021
I generally don't like the "Put the ball in your glove, jump as high as you can, and I will snap the picture" poses. But this time he jumped so high that his glove reached beyond the border of the image (better than Upp's similar claim to fame).

ItsOnlyGil

Retired





Posts

: 1145


Trader Points

:





My condition standards are generally pretty low as well, and I love a good beater too Gil. Adds a little flair to the 'ol collection. But some flaws do tend to annoy me - like significant paper loss or chunks of the card missing. But as long as the player image is intact, I really don't mind lots of creasing, lots of border wear, or heavily rounded corners. Player image is primary for me, and the image on that beater Oakes in the link is nice despite the obvious wear
As for cars, I don't know a thing about em but I did run into some cool ones at a show on the famous Champs Elysees street in Paris last week. Is this one a gem mint 10?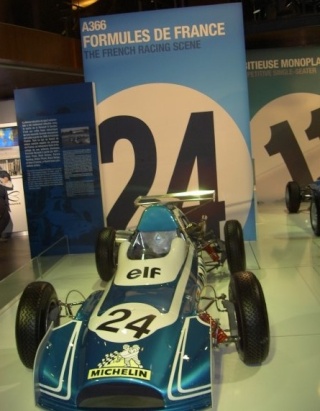 That Wagner caramel that sold for over $400 amazed. His face and much of his body was obliterated by paper loss and creases. The person basically was paying for the name on the bottom of the card. Good thing it said Pittsburgh after the name otherwise it could have just as well been Heinie on the card.

Jay
If I remember it right, the card was mainly intact. Almost all of the damage was to the image. That is difficult to accept. But there were bidders. Here it is -
This really stretches my definition of a type 2 beater "My next favorite would be the same car with dents, a torn fender, flat tires, cracked glass, missing headlights, etc. But no modifications". Although this basic "car" is desireable, the damage is a bit excessive. But it is not modified. And, I guess, there are those who find its condition acceptable. I have a well beaten beater in similar (but different) condition. I will try to get it scanned this weekend.

ItsOnlyGil

Retired





Posts

: 1145


Trader Points

:





Similar topics
---
Permissions in this forum:
You
cannot
reply to topics in this forum