I spent hours on Ebay last night trying to win a card but was unsuccessfull. I bid on about 5 different cards from one top seller and would have bid on more but they were ending to close together. I think sellers are leaving money on the table by having their cards end to close together. I guess it's their bulk loading programs doing this.
Just had to vent , because I didn't win anything and the wife got upset because I was on the computer all evening and not watching a movie with her. LOL
The wife is the reason I started to
www.gavelsnipe.com,
I never seem to have a problem with my bids not going through.
Like Ron Popeil set it and forget it.
I hear ya Jerry, but if you're up against certain folks it just doesn't seem to matter. I bid on some Worch Cigar cards last night, as did another member here, only to discover that Don Louchios wanted them. Usually he focuses on 7s and 8s, but he has become less discriminating in the scarcer pre-war sets. Needless to say, he won all that he wanted--I think one went elsewhere, as the Don must have already owned it. More than a little frustrating, but in that case, it would not have mattered how well the auctions were spaced apart.

nolemmings

Hall of Famer





Posts

: 552


Trader Points

:





Not being able to afford to pay for snipe service, sellers that have everything closing so close together is really annoying. Using a sniping service is also not a good things on my limited budget. They might be ten cards I want, but if I blow it all on first 6 cards, then I need to cancell 4 snipes. I just prefer to do things manually. No that eBay has the 1 Click Bid feature, there really isn't a need for snipe services unless you are going to be away or auctions close close together. (lol, don't think I've ever seen "close close" before)

Jay
or at least more fun, but sniping services have their place. Jay, I use justsnipe for free. There is a limit of a handful of snipes per week, I believe, before you have to pay, but I have never used more than that many at a time anyway. Very easy to use.

nolemmings

Hall of Famer





Posts

: 552


Trader Points

:





Thanks Sean, I signed up for gavelsnipe, they say it's free, I hope so. They didn't ask for a credit card. Have 2 snipes set for tonight.
Todd, If you won that 22 Eastern Heillman last night from David it's one of the ones I missed bidding on last night. Nice Card.
Jay, You might want to take a look at Gavelsnipe, theres a feature where if you put your bids in a group it will cancel the rest once your first snipe is successfull.
We'll see how it works, I hope I don't have to watch a chick flick tonight with the bride.
.
Actually, the card I won is a PSA 5, and I paid $138.50. The card that David had up was an SGC 80/6, with opening bid of $325, which was placed by you-know-who, meaning it was actually bid much higher. I like the toning/color of the SGC card better, although my scans come from ebay but do you think there was $186.50 difference?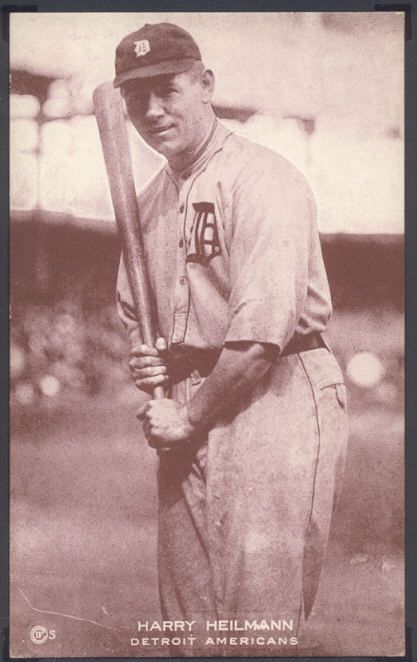 nolemmings

Hall of Famer





Posts

: 552


Trader Points

:





Todd, I like your card, and the price was right.. Now I remember I didn't bid on the Heillman because of the High opening bid. I was really trying to win an Alex or Rajah.
Similar topics
---
Permissions in this forum:
You
cannot
reply to topics in this forum