I have for sale a very very nice Ewing which has been graded a 5 by "old" GAI. If you recall the small find of N28s and N29s on eBay about 4-5 years ago, this was the Ewing that sold. I originally had the card graded by GAI at the East Coast national because they were running an on-site special, however I would be happy to send HQ scans of the front and back to anyone who would like them.
The front and back of the card are both beautiful. There are absolutely no creases or wrinkles. The corners are all very solid. The upper right is about the weakest out of the 4, but again, this is relative to the card. Colors are vibrant - no back staining, paper pulls, scrap book residue, or paper-loss. All and all, a pretty accurate grade IMO.
Last sales I could find on this card (I do not have VCP) averaged around $1625. (I found a high of $1720, and a low of $1590, with most in the $1650 range) I'll price this one at $1500 including shipping.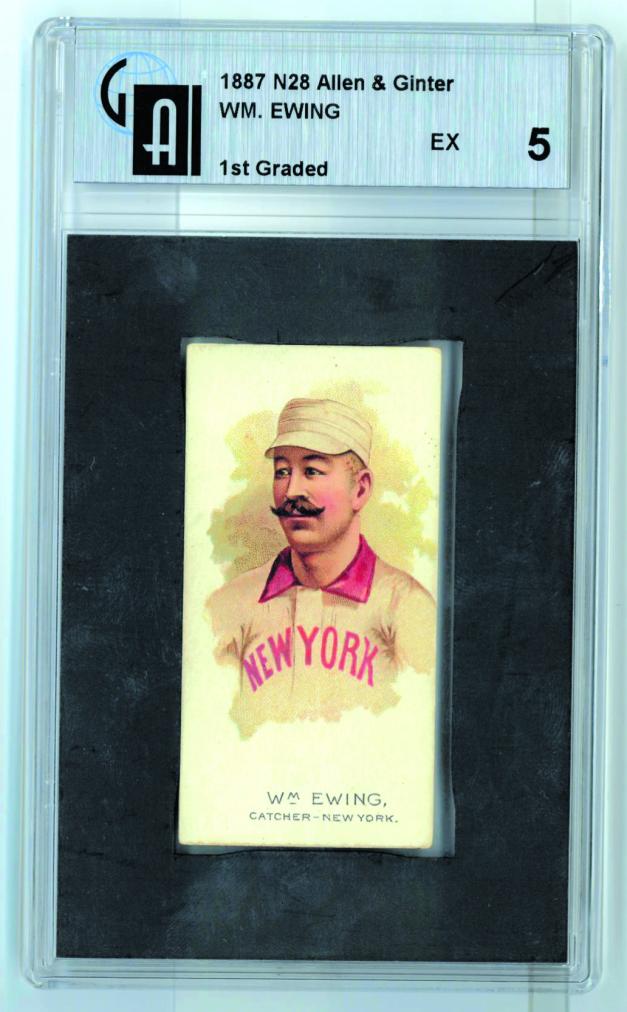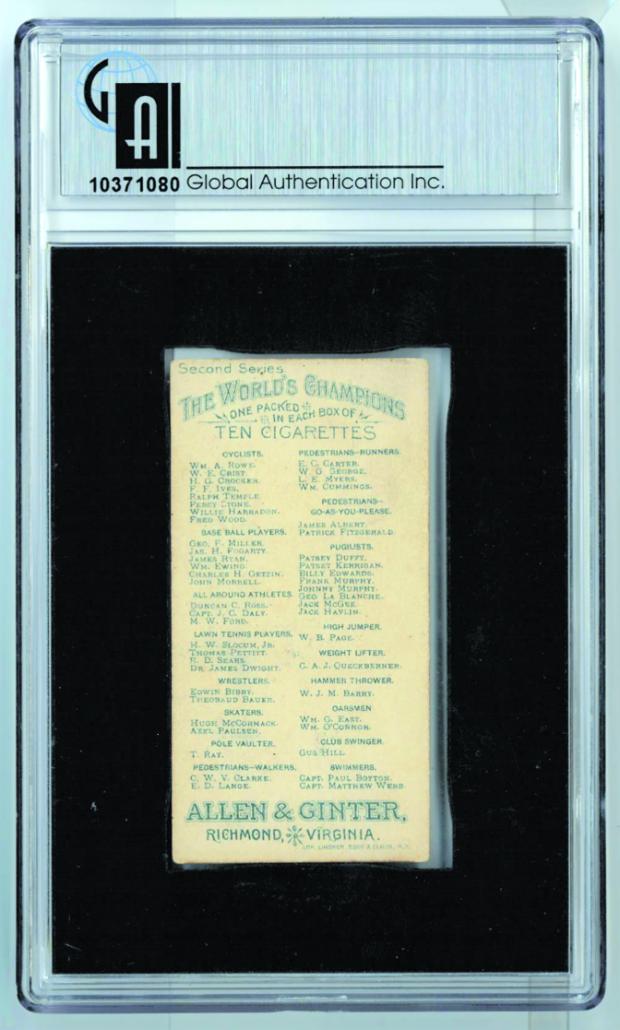 Sorry for the poor scans - I couldn't get my scanner to scan it properly, so used a color copier at work - the yello-hue is not on the card, itself!
Similar topics
---
Permissions in this forum:
You
cannot
reply to topics in this forum