As a casual type collector for the last 20 or so years...certain issues have eluded me. I've passed on some due to perceived high cost...only to practically never see them again. I was able to pick up a beautiful d359 williams baking davis 5-7 years ago on ebay for a steal...but the rochester baking always eluded me. I just never...ever saw them for sale...and back then the williams baking cards were perceived to be easier. i finally did acquire a rochester baking a few years ago...an off centered strunk for what seemed to be a fair price. And now it seems that williams baking are the perceived tougher one...and I see rochester baking cards everywhere?! What gives?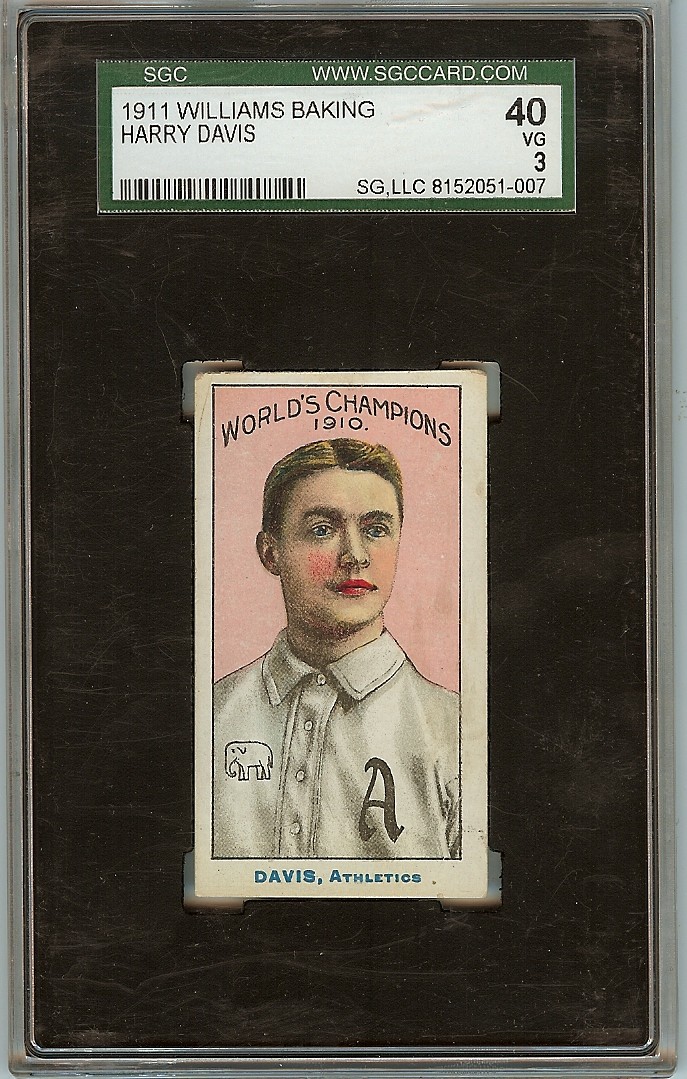 ullmandds

East Coast




Posts

: 2093


Trader Points

:





i don't believe any back is scarcer in this case...all about timing and sample size. same as the e98s and e94s colors(except the 1 page of orange back).

cccc

Hall of Famer





Posts

: 2550


Trader Points

:





Good topic Pete, D359's are great. I think most consider the Rochester and Williams backs to be of approximately equal rarity.
Personally I've owned 3 D359's and all 3 have been Rochester, so pretty much the opposite experience as Pete's. Go figure. But obviously too small a sample size (even between the two of us) to make any conclusions about their relative population.
What backs are on YOUR D359's
Similar topics
---
Permissions in this forum:
You
cannot
reply to topics in this forum