As part of my goal in type collecting the past 25 or some-odd years...I've tried to acquire all different backs for an issue...as well as front color/team/text variations...so about 12 years ago I procured an e98 blue jennings...and this was my first e98! So obviously I started looking for the other colors as well...next I was able to buy a greenie off ebay. At last years chicago nat'l there was a dealer with a beater red one...but he wanted 8-900 for it...PASS!!!!! I found this much nicer red one on ebay last year for a bunch less money...and just yesterday...I received my final orange one in the mail.
I must say...it seems when I've selected type cards for my collection in my life...e98 jennings...e97 nichols(phil/cleveland)...I tend to have picked some tougher cards within the set to find...just by chance?! With the Swamp find...and only 1 jennings card represented...it already was considered a tougher card within the set 3 of my 4 are diamond cut...maybe many were discarded due to really really bad cuts?. And my damn e97 nichols...I've been trying to buy an e97 Phil variation since 1995 or so...I've seen a few...but often part of a set/grouping...otherwise too expensive!!!!
I can't imagine the task of those collectors going for master sets of e98...e94...what a long and winding road this must be...here's to attrition!!!!!
[img]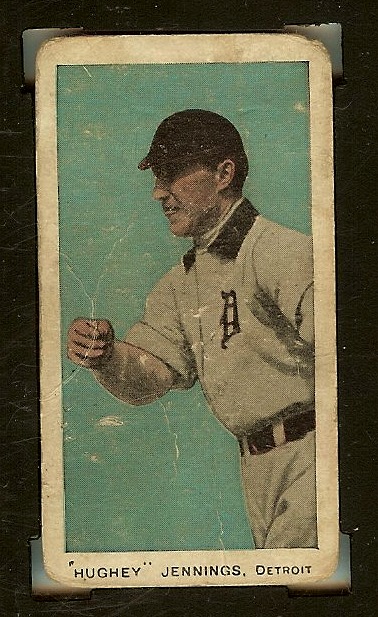 [/img][img]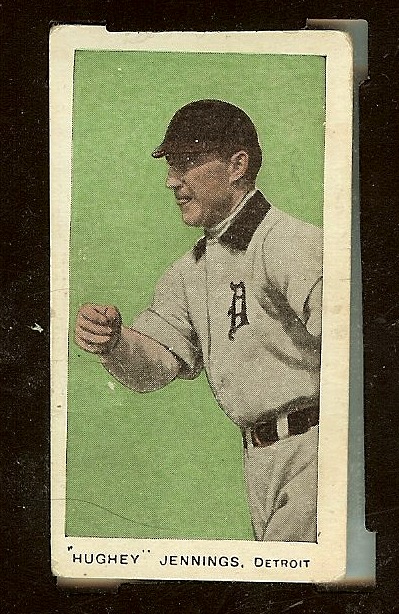 [/img][img]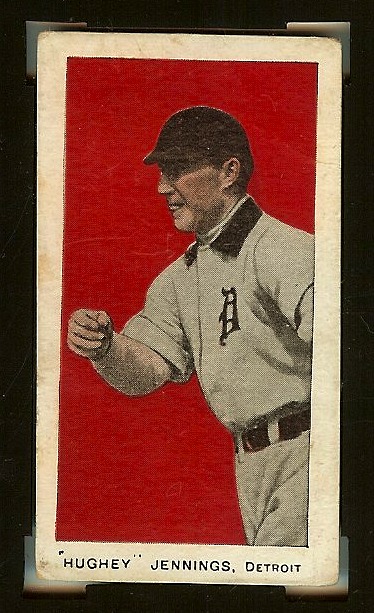 [/img][img]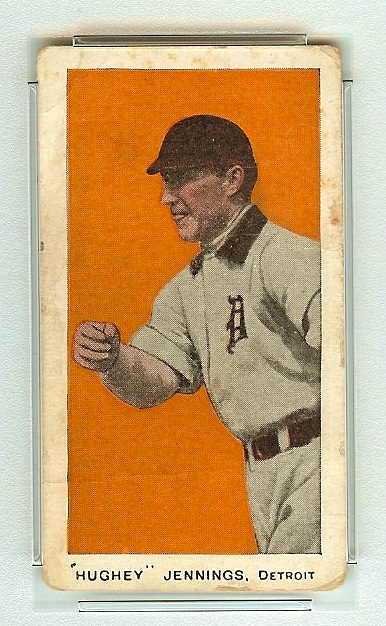 [/img]
Last edited by ullmandds on Fri Aug 17, 2012 3:31 pm; edited 2 times in total (Reason for editing : to correct typos...because I care!!!)
East Coast




Posts

: 2093


Trader Points

:






_________________
Jay

I like to sit outside, drink beer and yell at people. When I do this at home I get arrested, so I go to baseball games and fit right in.
Dunderhead





Posts

: 7784


Trader Points

:





MVP





Posts

: 475


Trader Points

:





Custom





Posts

: 1709


Trader Points

:





Congrats, Pete. We will have to start calling you Builder Bob ( mean Pete). Your finally starting to accomplish something at your advanced age.

Lee
Sultan of the Cycle Back





Posts

: 3106


Trader Points

:





very cool little project! congrats!
Legend





Posts

: 935


Trader Points

:





IN my best Fiddler on the Roof impression "A-ttrition!!!".
Congrats Pete!
Legend





Posts

: 799


Trader Points

:





MVP





Posts

: 425


Trader Points

:





What's next, Pete?
Dewey and Louie?
All-Time Greats Champion




Posts

: 717


Trader Points

:





thanks guys...nice Lucas...that's cool!!!!! I like "warhol" style collecting!!!!!!!

Ha ha...hopefully there won't be another e98 find featuring dewey and Louie!!!!!


East Coast




Posts

: 2093


Trader Points

:






---
Permissions in this forum:
You
cannot
reply to topics in this forum