+3
Gary!
CobbSpikedMe
fisherboy7
7 posters
Let's wish our friend Julie Vognar a big HAPPY BIRTHDAY!
Julie no longer actively collects, but those of us who've been around the boards for a few years remember her very well. She had a GREAT collection full of nice 19th century material, colgans, T&E cards, and much more. She is a kind and generous soul who really knows her baseball cards! I think alot of us got a kick out of her humorous/quirky posting style as well.
Julie has since moved on to other distractions, but I conversed with her a few days ago and she seems to be doing extremely well. Once in a while she'll visit this forum so hopefully she stumbles across this.
(Since Julie is a big fan of the funny pages)
Happy Birthday Julie.

I remember reading your posts a couple years ago and you really do know vintage cards, that's for sure. And I very much enjoyed seeing your collection on your website.

I wish you well,

AndyH

Gary!

Major Leaguer





Posts

: 81


Trader Points

:





Happy Bday. I've probably known Julie longer than anyone else on this board. I met her at the very first show I went when I moved to the Bay Area in 1983. I thought it was pretty cool to see and woman running a round with a binder ful of t202s. I also met Mark Macrae at this same show.
SHe will always be the lady in the Brooklyn Dodger hat to me
Jay
Last edited by sabrjay on Thu May 01, 2008 10:37 pm; edited 1 time in total
Happy B-day Julie, if you are reading this!

psacollector

All Star





Posts

: 167


Trader Points

:





yes, merry happy b-day julie.

cccc

Hall of Famer





Posts

: 2550


Trader Points

:





which I can't find anymore....
The carver, hearing Sho Kannon's voice:
His voice was the softest, sweetest
I ever heard, like the
warm oil with poppy juice
Mama poured into my
raging ear ache as a small child:
it took the pain away,
and filled me with floating
happiness.
At the same time,
tiny threads of lightning, from some
natural source i cannot name
filled th eroom,
and lodged in my heart.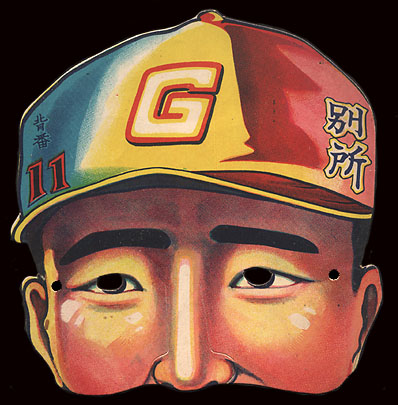 Julie Vognar

Minor Leaguer





Posts

: 7


Trader Points

:





Similar topics
---
Permissions in this forum:
You
cannot
reply to topics in this forum