Won these two cards in the recent Sterling auctions. USPS tracking shows that these were delivered to my mailing address at 2:40 P.M. Only problem is that I was at that address at that time, in full view of the mailbox and not only did I never see a package, I didn't see a mail carrier either. Please let me know if any of you see them on Ebay, etc. Thanks.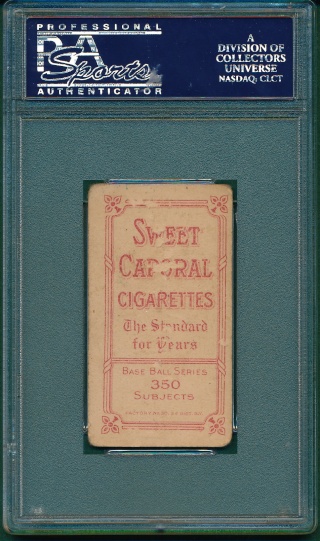 Z-NUT

MVP





Posts

: 476


Trader Points

:





Cards were found unharmed, minor mailing issue. Sterling got back to me right away. Whew!

Z-NUT

MVP





Posts

: 476


Trader Points

:





Good looking Coupon for the grade
i've had usps packages where it says delivered one day but doesn't get delivered until the next day.  i've also had it happen one time where the postman dropped a neighbor's package in front of my house.  i just handed it to my neighbor but on the tracking it probably never got past the "out for delivery" message.  i'm sure that happens alot also.

i've found usps to be 99% reliable, just don't track your package too closely, it'll eventually get there. even with all their problems they are still way better than ups or fedex. i've had a handful of problems over the years but only 1-2 packages that truly got lost.

cccc

Hall of Famer





Posts

: 2550


Trader Points

:





sabrjay wrote:Good looking Coupon for the grade
I had actually tried to procure a T213-2 Leach several times over the last couple of years, but kept getting outbid. This time was the charm. It actually went for a bit less than I expected. Maybe it was forgotten with the frenzy going on over the T213-1 Starr? Pretty much crease free and a nice clean reverse.

Z-NUT

MVP





Posts

: 476


Trader Points

:





---
Permissions in this forum:
You
cannot
reply to topics in this forum