Page 2 of 2 •

1, 2
Tiger19 wrote: Try talking to people the same way you do when you're in the same room with them ... Where you understand if you're not civil you could get your nose boxed.
Being an ass to people behind the long distance veil of the internet is the habitat of cowards.

It's you who's uncivil. Those guys just said the truth, which is you are dishonestly pumping cards which you consigned yourself. It's you who is flaming the boards with your cowardly rants. Why don't you get lost because you're not contributing anything to this board.
No one here is going to bid on your stupid cards anyways.
Custom





Posts

: 1709


Trader Points

:





Bicem wrote:This price baffles me... consistently a $400-450 card.

http://www.goodwinandco.com/LotDetail.aspx?lotid=25393&searchby=0&searchvalue=None&page=0&sortby=0&displayby=2&lotsperpage=100&category=1&seo=Extremely-Rare-C.1910%E2%80%99s-Frank-Chance-Royal-Tailor-Postcard-%28SGC-20%2f1.5%29--%E2%80%9C1-of-1%3b--Highest-Graded-Co
Holy crap! I understand that it only takes two bidders, but that's 6x its value and the auction isn't over yet. I guess two people just decided they really want that one.
Legend





Posts

: 935


Trader Points

:





Pretty large bid, but it's the highest graded and perhaps the other two are total crap. That's a nice looking card and only three graded. It's a lot of money, but he does look good in the suit!

Custom





Posts

: 1709


Trader Points

:





This other one doesn't look too shabby...

http://www.legendaryauctions.com/LotDetail.aspx?inventoryid=109656
Legend





Posts

: 935


Trader Points

:





I had a Royal Tailor Chance that I won in a lipset auction - think I was the only bidder. I sold it and was lucky to get what I paid for it - very little interest in it. This price is baffling.
MVP





Posts

: 365


Trader Points

:





wow...that one in legendary is crisp...I think maybe the resemblance to Boston Garter may enhance the desirability...who knows?!?!
I won this in Goodwin to go with my coupon run of byrnes'...I may as well try to get all of the Louisianian Byrnses' now?![img]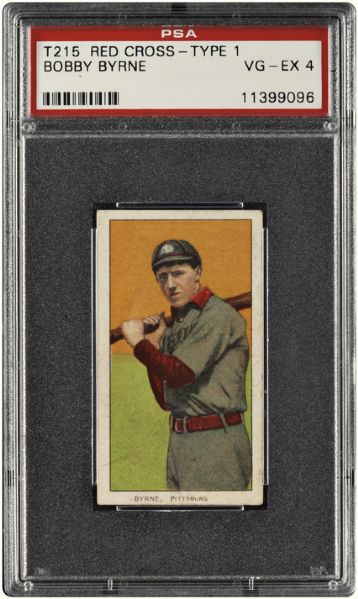 [/img]
East Coast




Posts

: 2093


Trader Points

:





Powers .. total pop 3
Gilbert .. total pop 3
Wiltse .. total pop 2


If you know your Hindus, these pop numbers are no where near correct. The 3 cards are difficult Hindus but there are at least 10 to 20 of each example known.

Kyle if that is you Tiger19, you are dealing with some very smart and friendly collectors here. Show respect and you will get the same in return. If that is not you ignore.
MVP





Posts

: 376


Trader Points

:





Page 2 of 2 •

1, 2

Similar topics
---
Permissions in this forum:
You
cannot
reply to topics in this forum