1912 T202 Hassan Triple Folders, These card were distributed in Hassan cigarette packs folded. The seet has 76 different center panels with the different end panels there is 132 different cards. There are 51 center panels with only one pair of end panels. 137 panels are depicted on the end panels. All have similar cards in the T205 set except Joe Wood and Walt Blair. There are 2 cards that have variations, the 2 cards that depict Devlin/Mathewson as there end panels. One set with Devlin as a Giant and one set with Devlin as a Rustler. Although most price depict the Giants version as tougher, from my experience it might actually be the opposite.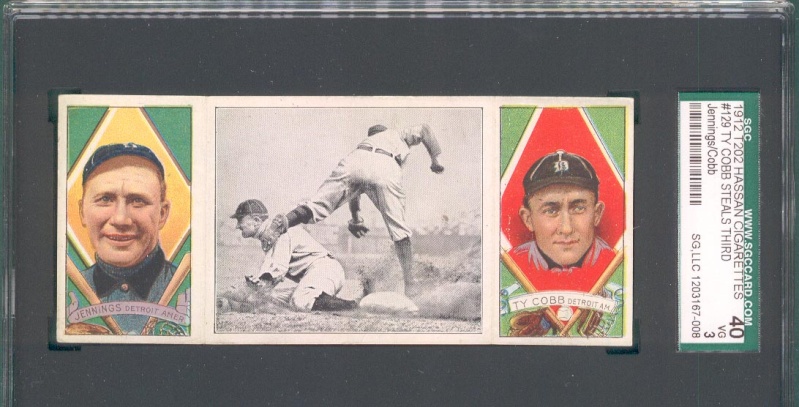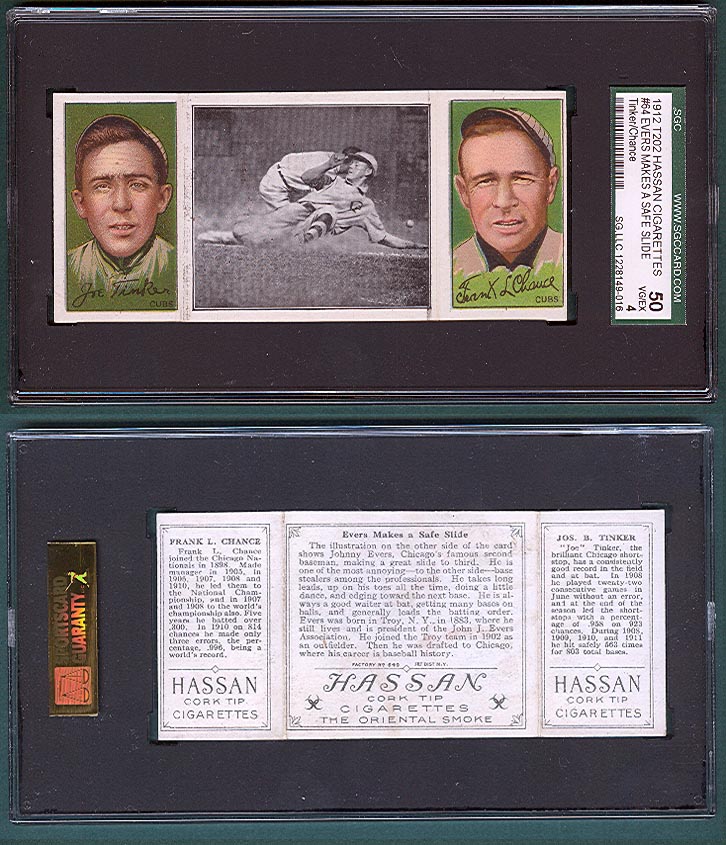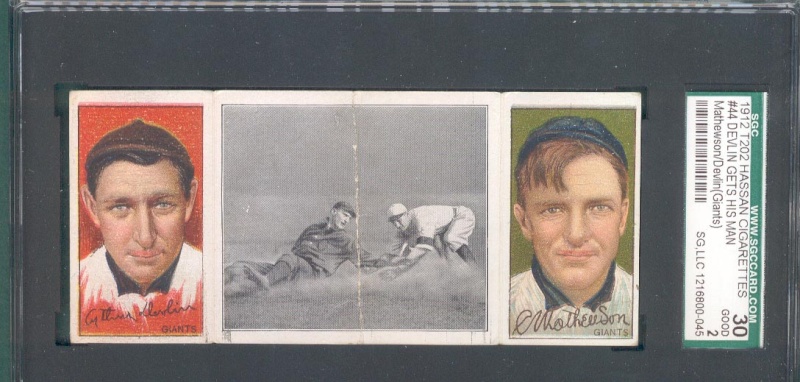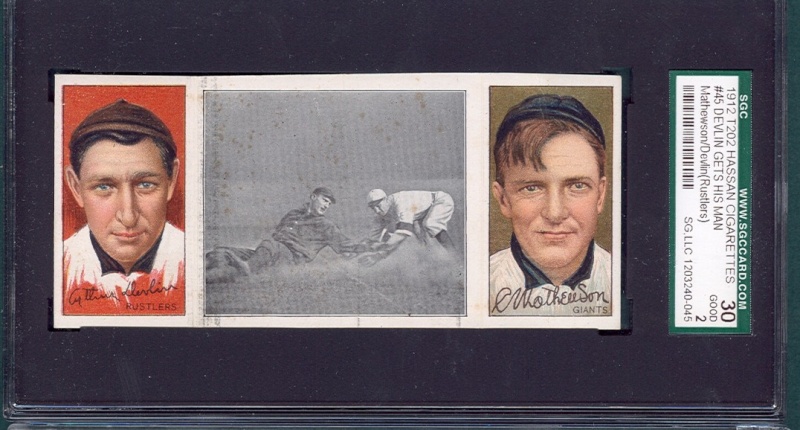 Sultan of the Cycle Back





Posts

: 3106


Trader Points

:





Very Impressive, Lee
The Relic





Posts

: 1579


Trader Points

:





Is it confirmed that each T202 can be found with either the red-back Fact 30's or the black-back Fact 649's? None are found with only one back?
Are the two backs available in roughly equal numbers?
Finally, are there any non-sport or sport cards that use the triple-folder style?

Nice cards you have there. I believe this is the nicest designed card ever created.
Hall of Famer





Posts

: 552


Trader Points

:





I have only been able to track 34 different T202s with the black 30 backs. I do have a few others that i have not recorded the other backs but have not pursued vigorously on there existance since I gathered data for the Old Cardboard article. I believe that all the combinations com in both the red 30 and black 649 backs.

Black factory 30 are about 64%, red 30's about 33% and black 30s around 3%.

As far as seeing anything with a similar design I have never seen anyting like them. That may be a question better answered by others.

Lee
Sultan of the Cycle Back





Posts

: 3106


Trader Points

:






---
Permissions in this forum:
You
cannot
reply to topics in this forum