+5
3-2-count
cccc
t206head
bowlingshoeguy
jbonie
9 posters
Speaking on the note of that refractor 1/1 Stephen Strasburg going for the same price as my N172 SGC 84 Delahanty, I thought I'd create a thread on YOUR worst card purchases ever.
Mine is $700 for an Ultimate Victory Parallel Refractor PSA 10 Rick Ankiel. I still own that card. Not sure it would go for $70 now.
Okay folks, time to come clean. What was your worst card purchase ever?

jbonie

Custom





Posts

: 1709


Trader Points

:





I use to run a baseball card story from 89-92 and the only case of cards I ever bought for myself was a case of Donruss (can't remember the name, black and white photos with purple borders). I paid $500 for the case it still sits in my basement would be lucky to get $50 for it. To ship the cards may cost more than what they are worth.
Thank goodness I never got the bug to buy the newer cards personally when I ran the store. It was a dream job that sadly had to come to an end.
Lee

bowlingshoeguy

Sultan of the Cycle Back





Posts

: 3106


Trader Points

:





I needed to have this gem The week it broke out I think I paid near $300 still cool sorta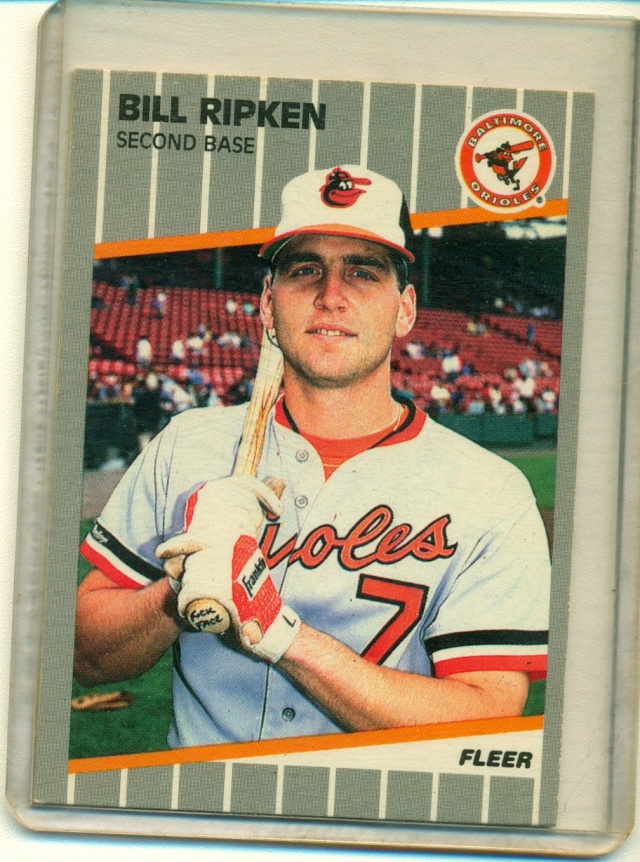 t206head

MVP





Posts

: 343


Trader Points

:





too many, one big blur now. trying to stop buying with my heart and more with head.

cccc

Hall of Famer





Posts

: 2550


Trader Points

:





cccc wrote:too many, one big blur now. trying to stop buying with my heart and more with head.
Ditto what Quan said for me. Items that come to mind immediately are many E90-1 commons I way overpaid
for while tackling the set a few years back. Over paying can be an every day experience when set collecting
because when that one tough common pops up for sale you may not see again for years, you at times feel
compelled to snag it which means many times your going to over pay. Which I did many times.
Too many to number, but a doosey comes to mind: a complete set of harlem globetrotter candy boxes for $400 I sickeningly sold for $100 less than a year later. I remember asking myself as I wrote the check "what's $400?" A wise comment from a guy on another board quotes Steve Martin saying that if you want to collect/invest in art you should try your hand at selling it first.

I also made some goofy-ass trades in my day that make me gun-shy (of trades) to this day.

zouraspm

All Star





Posts

: 203


Trader Points

:





Whoever thought Steve Martin could be prophetic, but how true it is.
Lee

bowlingshoeguy

Sultan of the Cycle Back





Posts

: 3106


Trader Points

:





For me, I "invested" in some high end, basketball and baseball insert sets in the 93-96 timeframe. I still have them. Fortunately, I still like the cards, but I could have waited and picked them up now for pennies on the dollar.

A few of the notables...

Basketball
93-94 SP Die-Cut Holoview set
92-93 Upper Deck Die-Cut All Stars
94-95 Finest Rack Packs

Baseball
1994 Fleer Flair Hot Glove
1995 Leaf Statistical Standouts
1995 Leaf Headed for the Hall
1995 Leaf Limited Lumberjacks
1996 Donruss Die-Cut Power Alleys

terjung

Legend





Posts

: 935


Trader Points

:





I'm sure I made plenty of bad purchases as a young kid on the topps/donruss/UD/fleer stuff. Growing up in the great white north, I was nuts about hockey cards and would rip pack after pack hunting for my favorite Edmonton Oilers players. I also remember buying a box of baseball cards for $30 ... turns out it was a Nolan Ryan set. All the cards were of Nolan Ryan! I should have looked more closely. No stats on the backs, no variety. Disappointing.

Fast forward about a decade and a half.....since I've gotten into prewar I've been very selective about my purchases. Can't really pick out one that stands out as truly terrible (self pat on the back). On the other hand, I've made plenty of trades involving rare prewar cards that I wish I could undo in retrospect.
I'm hit or miss when it comes to my purchases.....probably because I always find myself needing to sell something off rather quickly to acquire the next thing....thus getting burned quite frequently. I used to keep track, but it's happened frequently enough that I just said the hell with keeping count. I'm in it for the hobby. I could name a few right now that come to mind, but I won't.

crazylocomerk

KOTTON King





Posts

: 2742


Trader Points

:





Similar topics
---
Permissions in this forum:
You
cannot
reply to topics in this forum