Who has the greatest headpiece in the history of sports?
My vote goes to a circa 1993 Jaromir Jagr. Gave the term "hockey hair" a whole new meaning. He was among the best players in the nhl when he had it, so you can't deny its powers.

Quan do u still have his OPC Premier RC?

_________________

Ben
Admin





Posts

: 4280


Trader Points

:





edited to correct name to "Scott".
Scott Pollard has to be up there.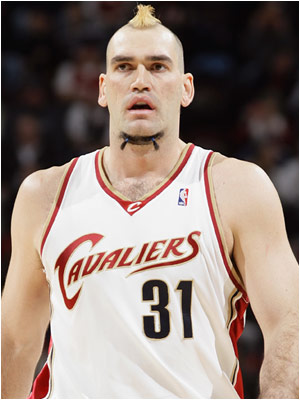 Last edited by 3-2-count on Tue Jun 24, 2008 12:35 pm; edited 1 time in total
Hall of Famer





Posts

: 511


Trader Points

:





His first name is Scott. He he used to be a regular client of mine when I drove limo in Sacramento. The guy is a real character and was always fun to take out on the town.

My vote for best hair goes to Oscar Gamble. Gotta love a hairdo that that would stick out 6 inches past his helmet.

Jay

_________________
Jay

I like to sit outside, drink beer and yell at people. When I do this at home I get arrested, so I go to baseball games and fit right in.
Dunderhead





Posts

: 7784


Trader Points

:





Here ya go Jay.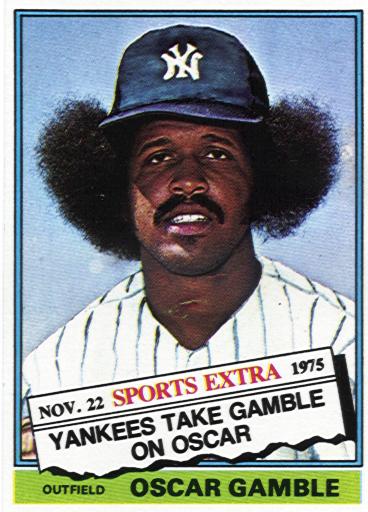 Hall of Famer





Posts

: 511


Trader Points

:





An epic 'do, but Jagr was really just heir to the Ron Duguay legacy:
MVP





Posts

: 278


Trader Points

:





I saw Duguay play at an old timers game once. Thankfully, he kept his shirt on.
Always enjoyed watching Rodman play, a key element of those great Pistons/Spurs/Bulls teams.
p.s. Pollard is a scrub, but he's had an impressive array of hairstyles.
_________________

Ben
Admin





Posts

: 4280


Trader Points

:





---
Permissions in this forum:
You
cannot
reply to topics in this forum