Hello, all
I recently purchased what I believe is a Baseball Card Game Set from 1912. I spent maybe a week google searching anything I could about this set. So far I can only find where a patent and copy right was filed. I know nothing about the company, set, player or team. I have included scanned images of 9 of the 29 card in the set. Fronts and back along with the official rules for the game.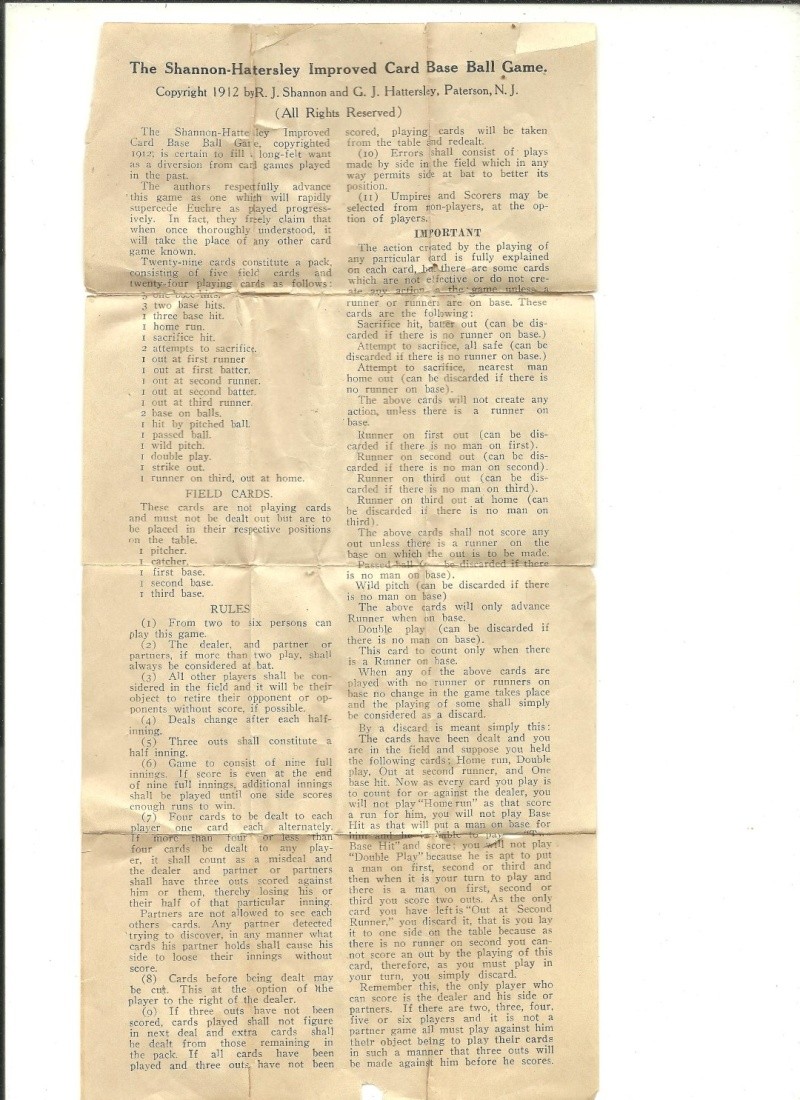 Thank you,
Chris
I might be wrong but my first inclination is those are actors pictured on the cards.
The Relic





Posts

: 1579


Trader Points

:





From the lack of information I found. I wondered if this was the prototype used for patent and copyright filing. If so the actor part you mention would make sense. I was hoping it was a retired Star maybe modeling for some extra cash. Thank you very much for your insight.

Chris
I don't recognize it, but here's a link to a group that might know.
http://baseballgames.dreamhosters.com/Baseball.htm
They helped me with some questions about 1921-30 die cuts, and while I don't see your game on their very lengthy list (at least under the company name), these guys live for this stuff and I'm thinking they could add some insight.  Good luck!
Hall of Famer





Posts

: 552


Trader Points

:





google books copy right description I think
google books copy right info 2
google books copy right info
Here are a few more pictures or box/holder and cards. I think what I see online are copyright filings not real sure.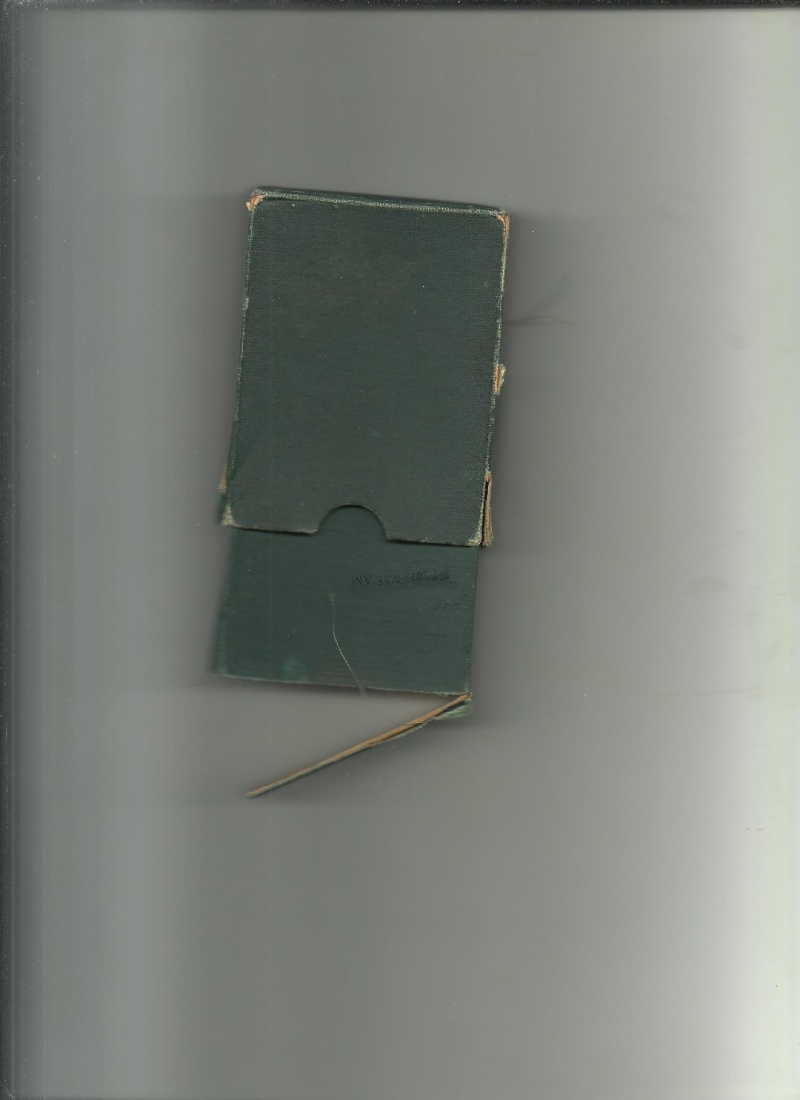 The pictures are blocked here at work but is this the rustler's playing cards? If so, yes they are actors. there were 6 different actors and each comes in blue and red similar to how the 1910 and 1914 Baltimore News schedule cards were issued.
MVP





Posts

: 433


Trader Points

:







Similar topics
---
Permissions in this forum:
You
cannot
reply to topics in this forum