I bought this card on ebay several months ago and upon receipt believed it to be altered in about ten seconds of examination.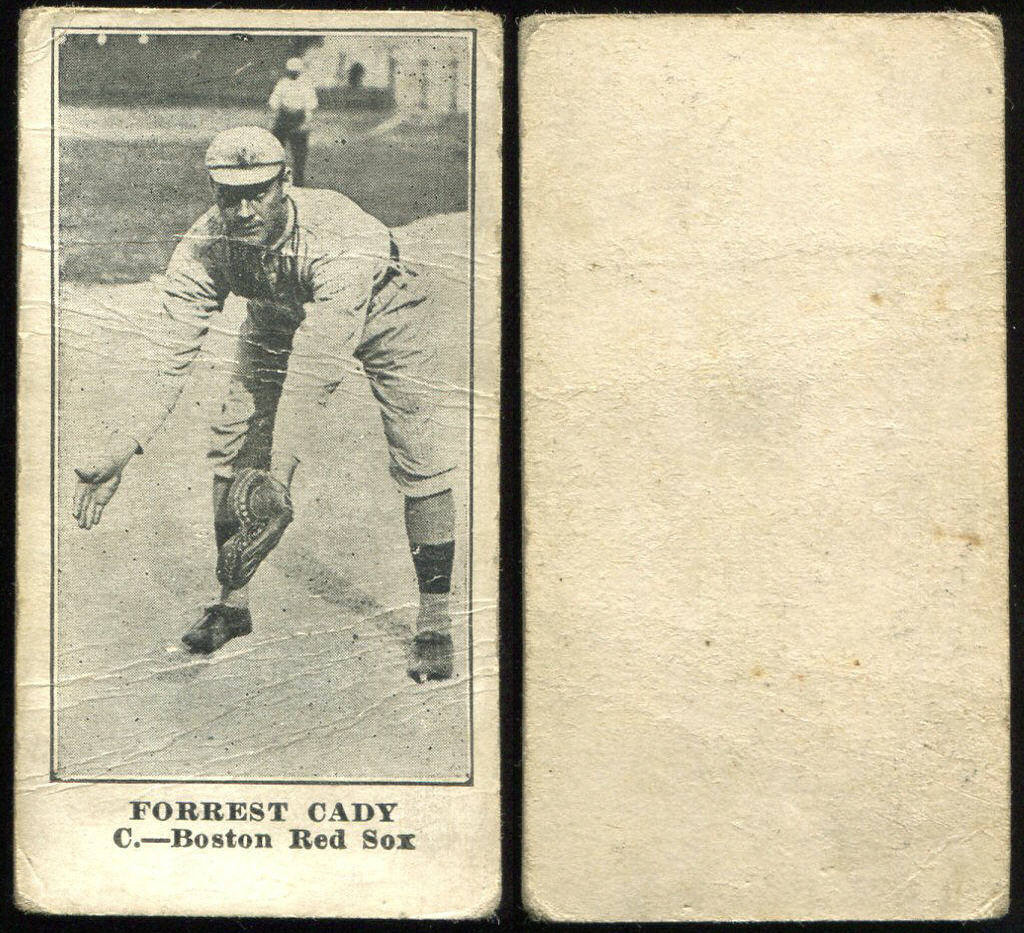 I would like opinions on this card in light of the following facts. First, the card if authentic and unaltered would be worth $1-2K or maybe more. A m101-4 Cady is #25, is common and would sell for about $25 tops in this condition. A m101-5 Cady is identical in all respects except number (#23), and is very scarce ( Mordecai Brown was swapped out as card #23 early in the release). This card has no number at all. I have seen only one blank-backed m101 with no number; in fact, with the exception of a handful of unnumbered Successful Farming promo cards (see last REA auction) there are NO unnumbered m101-4/5 to my knowledge. The only one I have seen was sold at a 2008 auction by Lew Lipset, and guess who the player was—yep, Forrest Cady (this is not the Lipset card).
The card looks almost white at the bottom, which made me think immediately that the number had been power-erased. I still do, although I lost my blacklight and have not confirmed it in that way. More importantly, the card has absolutely no gloss, which is unlike any "real" m101-4/5 that I own. The size is right and the photo is pretty clear– I'm using the large scan to see what others think. The dots look pretty good under a 10x loupe, and stock is the right thickness but feels a little rough or gritty. I'm of the opinion that it is fake, but insofar as only one exemplar is known which I have not seen up close, and that any true version of this card may have been pre-production or prototype and thus different, I remain uncertain.
I bought the card on ebay for a $50 BIN the same day it was listed--as a m101-5 Cady in G-VG condition with creases–that's all. That's twice what a common m101-4 is worth but: 1) the seller listed almost no pre-war cards and may not know market value or 2) sellers often have unrealistic BIN prices, assuming he thought it was just a common. Seller, with over 2000 feedback of 100%, sold almost exclusively raw cards so no suspicion about this one sticking out except again he didn't sell hardly any prewar. The listing made no mention of this card being valuable, scarce or even that it oddly lacked a number.
If it was going to be faked, wouldn't it have been smarter to change the card to number #23 and reap the profits of a known scarcity, rather than leave it unnumbered and open it to question?–I doubt many on this board or in the hobby generally are on the lookout for what was basically a one of a kind card. Similarly, if you were just dabbling in fake m101s what are the odds of picking Cady as your card, and if your object was to fake a really scarce card wouldn't you tout it and list it as such? I suppose the seller may have stumbled upon it from a bad guy who was trying to pass off a fake, but there are just a lot of curiosities about the card that lead me to ask for the board's opinions (also posted on net54).
Hall of Famer





Posts

: 552


Trader Points

:





Very tough so say without it in hand but you have certainly given it a good exam. The white spot is certainly disconcerting. Loss of gloss is also very odd. I noticed that in the scan right away. My first thought was maybe it was cut from an ad sheet. Wish I could be more help.

_________________
Jay

I like to sit outside, drink beer and yell at people. When I do this at home I get arrested, so I go to baseball games and fit right in.
Dunderhead





Posts

: 7784


Trader Points

:





Thanks Jay. The card is just so different with its matte finish that I quickly dismissed it as not genuine-- I literally tossed it in a desk drawer away from my other cards and was going to chalk it up as a lesson learned. Still, I keep thinking how strange that this card came to me at such a modest price and without any fanfare or puffing, and I'm also impressed with how the card looks aged and beat up, and I'm left wondering if it could be real. Here are my other Cady's for comparison--note too how they all seem to have some coloring or tone to them that is lacking from the subject: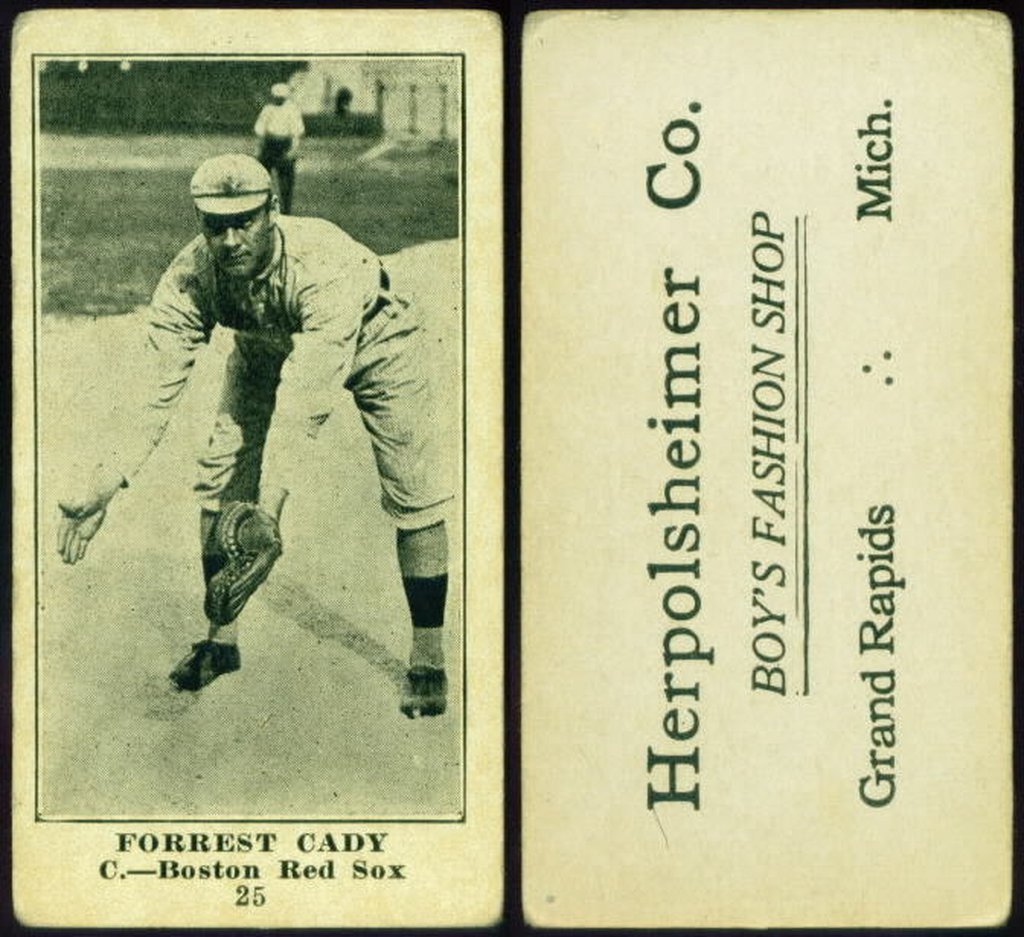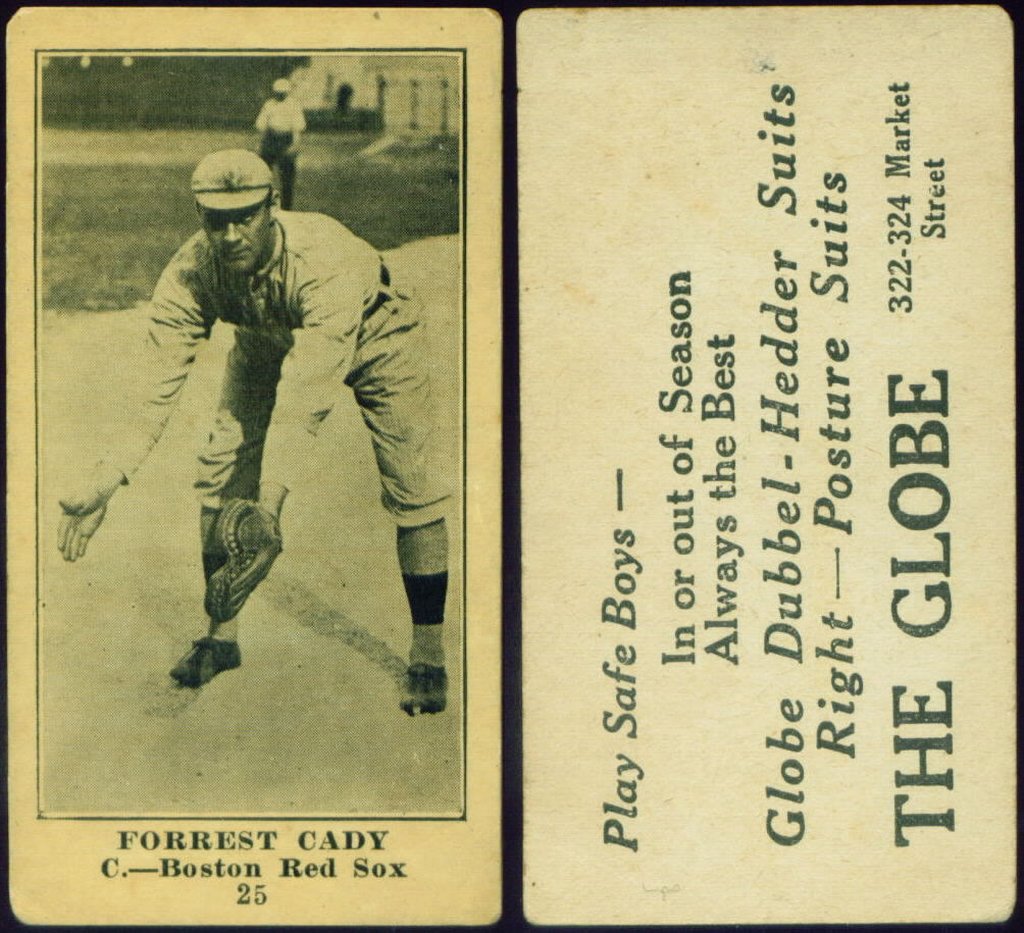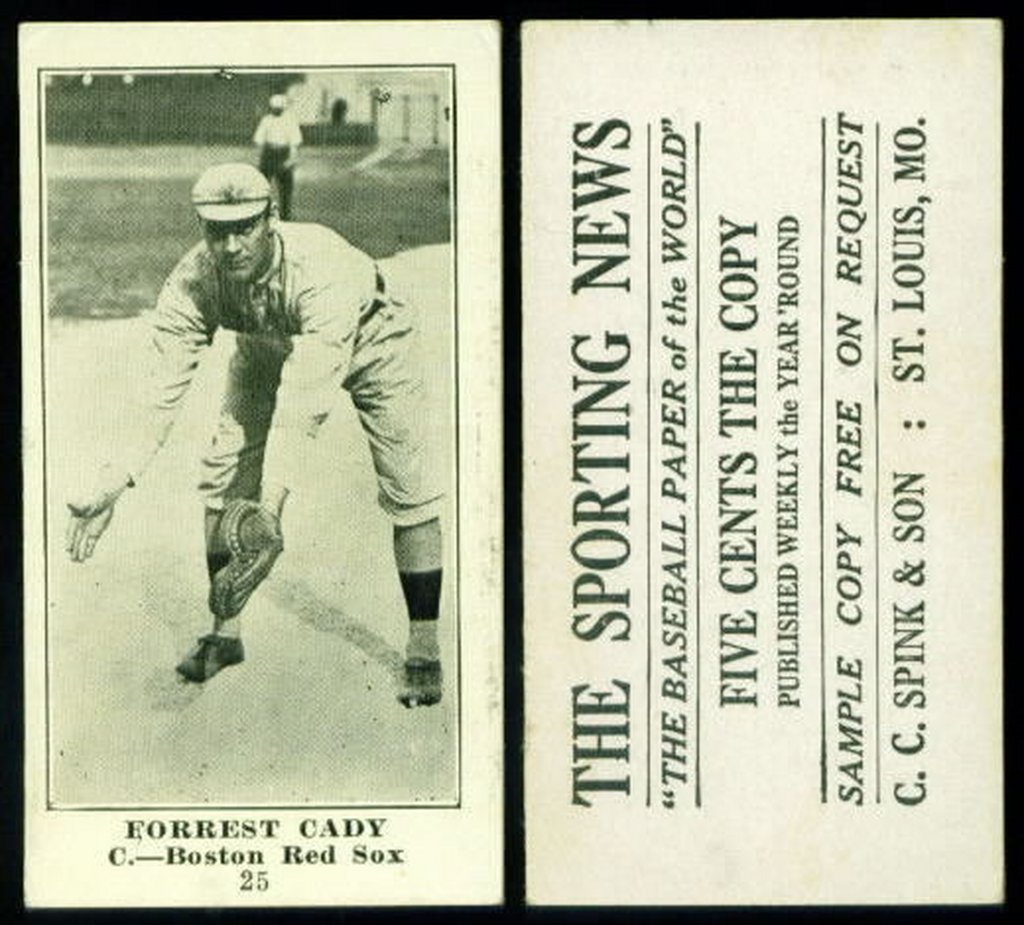 Hall of Famer





Posts

: 552


Trader Points

:





The corner wear certainly seems legit. It's hard to fake corner wear like that.

_________________
Jay

I like to sit outside, drink beer and yell at people. When I do this at home I get arrested, so I go to baseball games and fit right in.
Dunderhead





Posts

: 7784


Trader Points

:





Seems like the ink/image quality on the card in question is inferior to the other examples you posted. Lighter and more grainy. Also the creasing is weird, lots of it but none break the paper. My initial reaction, which is NOT based on much knowledge of the set, is that it looks fake.
_________________

Ben
Admin





Posts

: 4280


Trader Points

:





I can't imagine there are too many people in the hobby that even know about this card and it's potential value, other than advanced M101-4/5 collectors. If it's altered, then likely it was done by someone knowledgeable I would think.
MVP





Posts

: 476


Trader Points

:






---
Permissions in this forum:
You
cannot
reply to topics in this forum