I am posting this for David Levin so that links will work.
We can call it the Chattanooga Tenn find of October 2011.
A total of 350 cards which included 19 different Mino backs including
Cobb & Mathewson, and 23 different D303 General baking cards
including Mathewson & Wagner, and seven D304 General Baking including
Cobb, Wagner, Mathewson, Crawford, Chase and a cut Evers.
There was also a lot of Kottons, over 200 Coupon cards and one Hindu
Bresnahan and one Peoples Virginia extra. Here are some images of the find: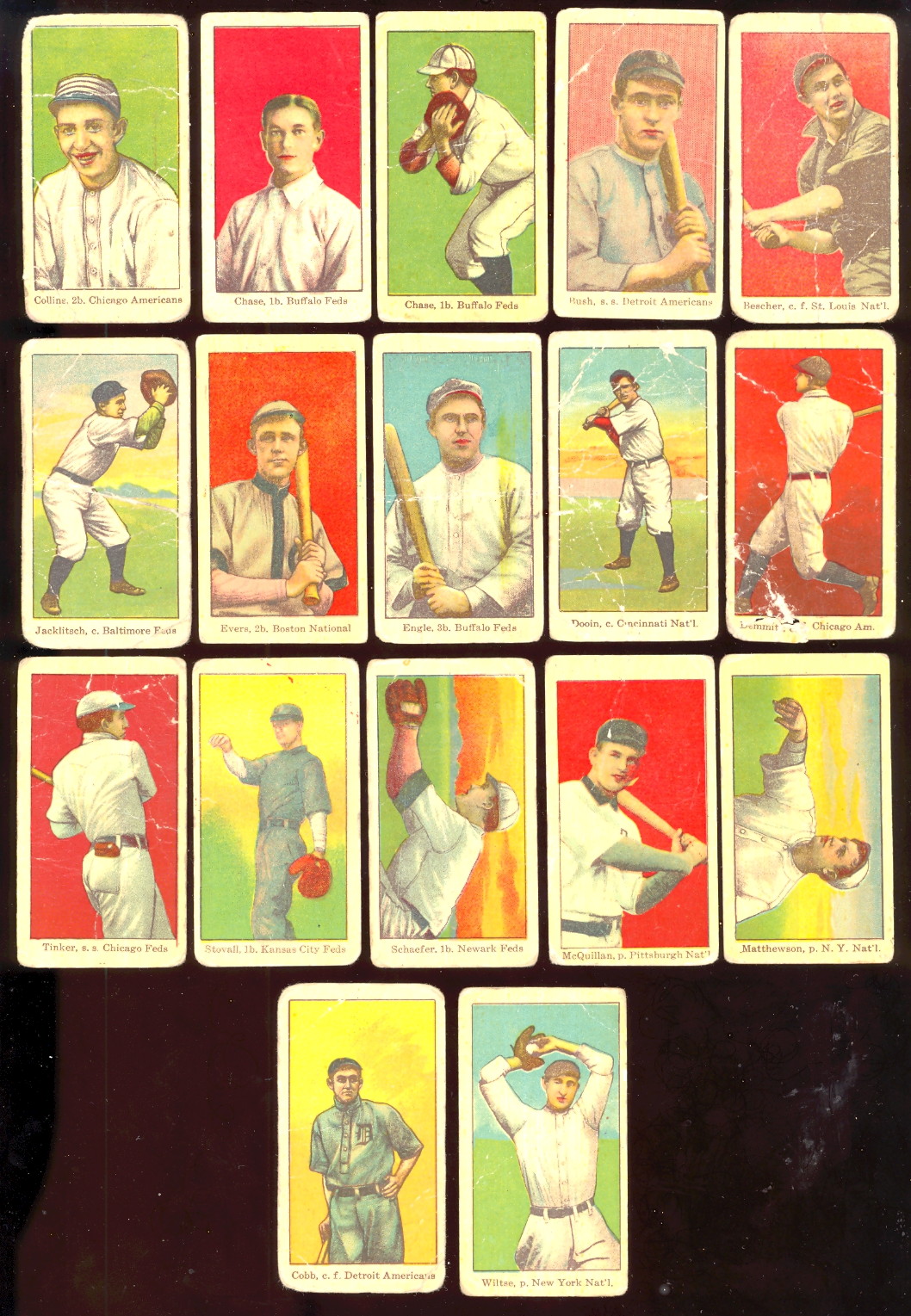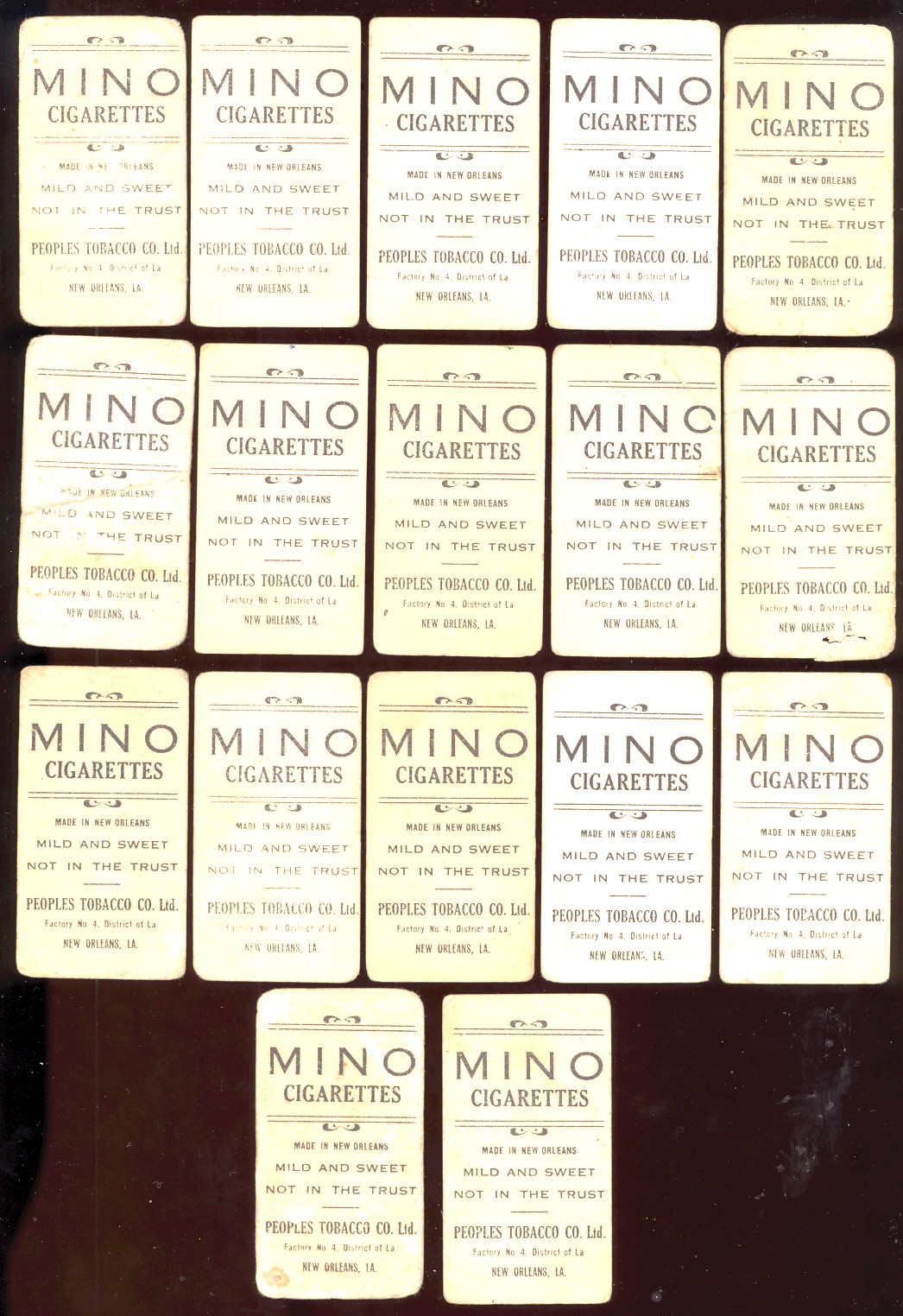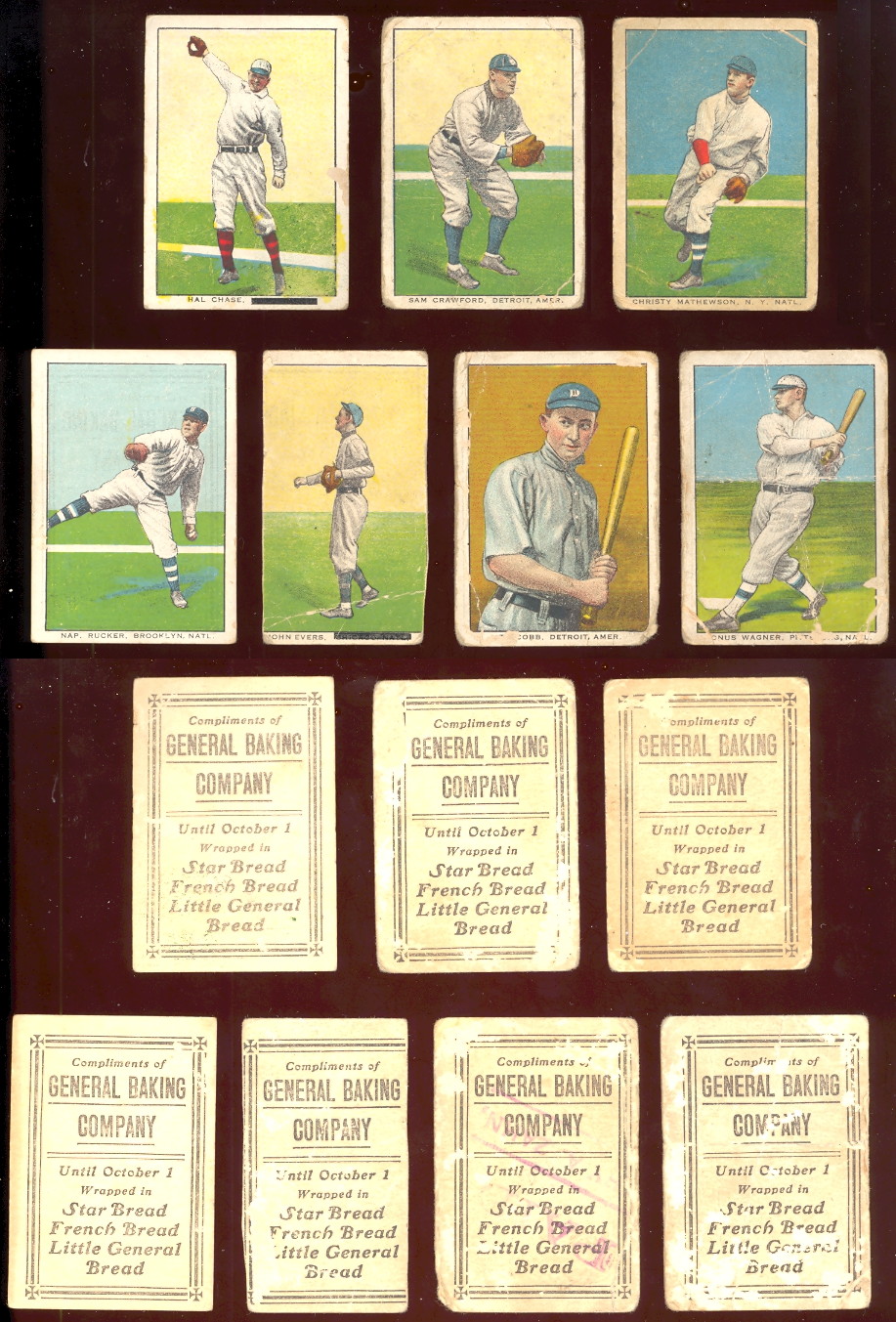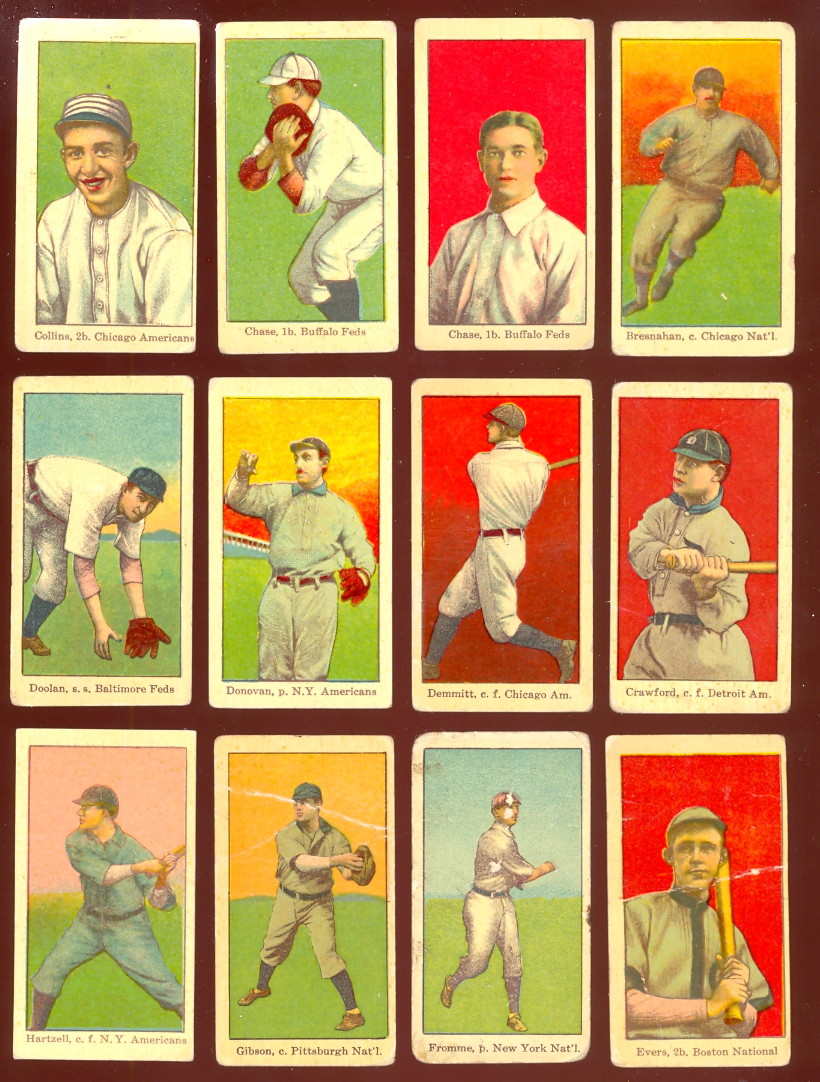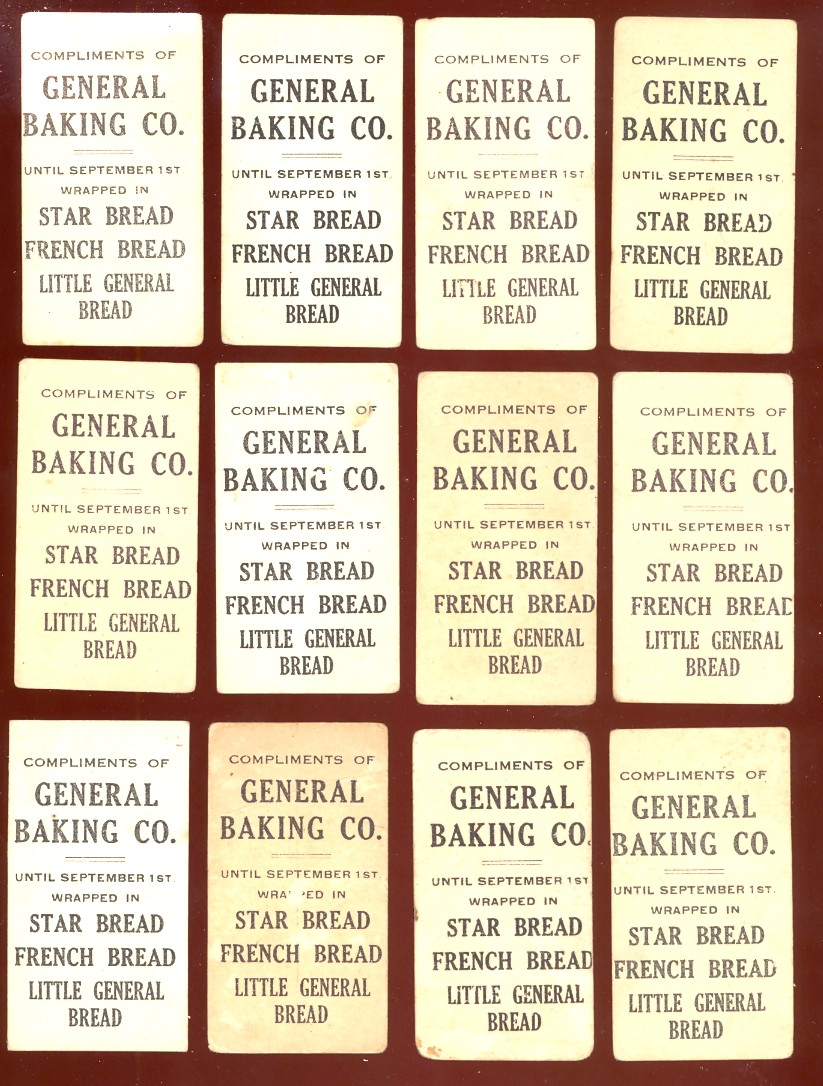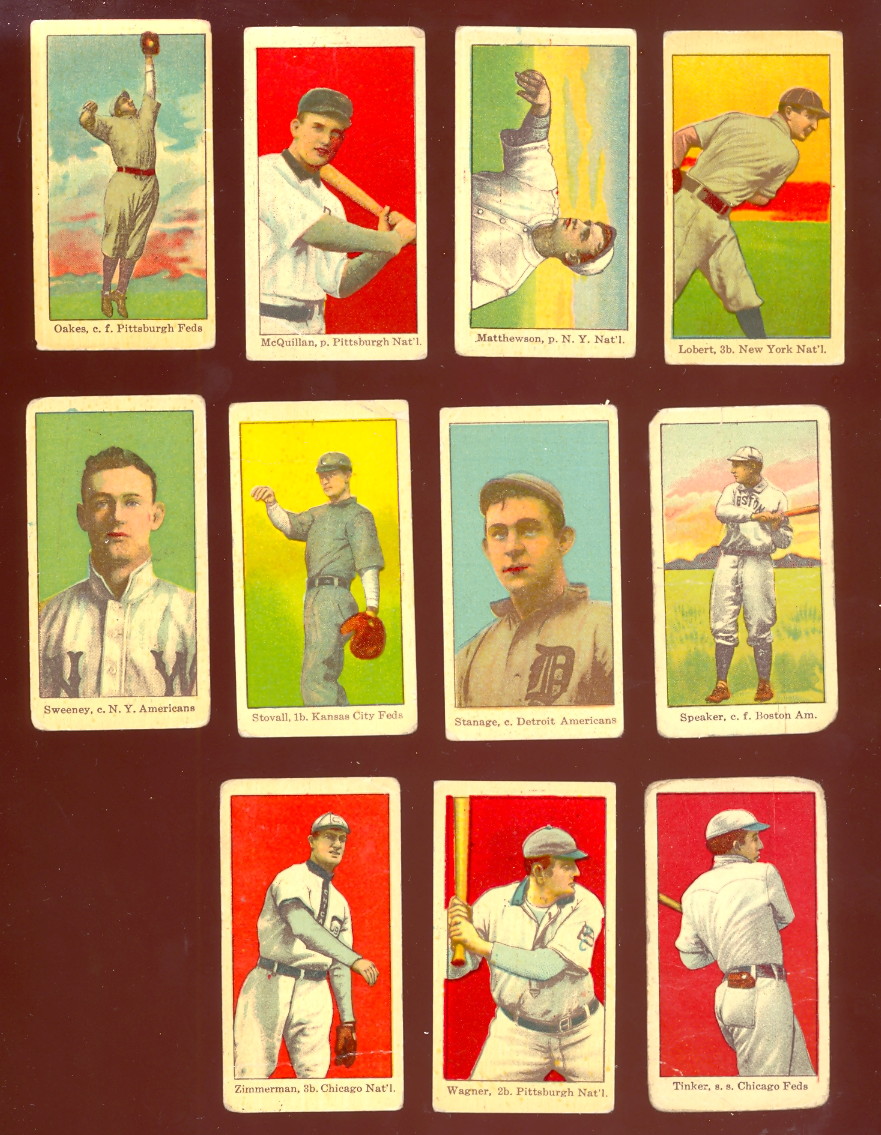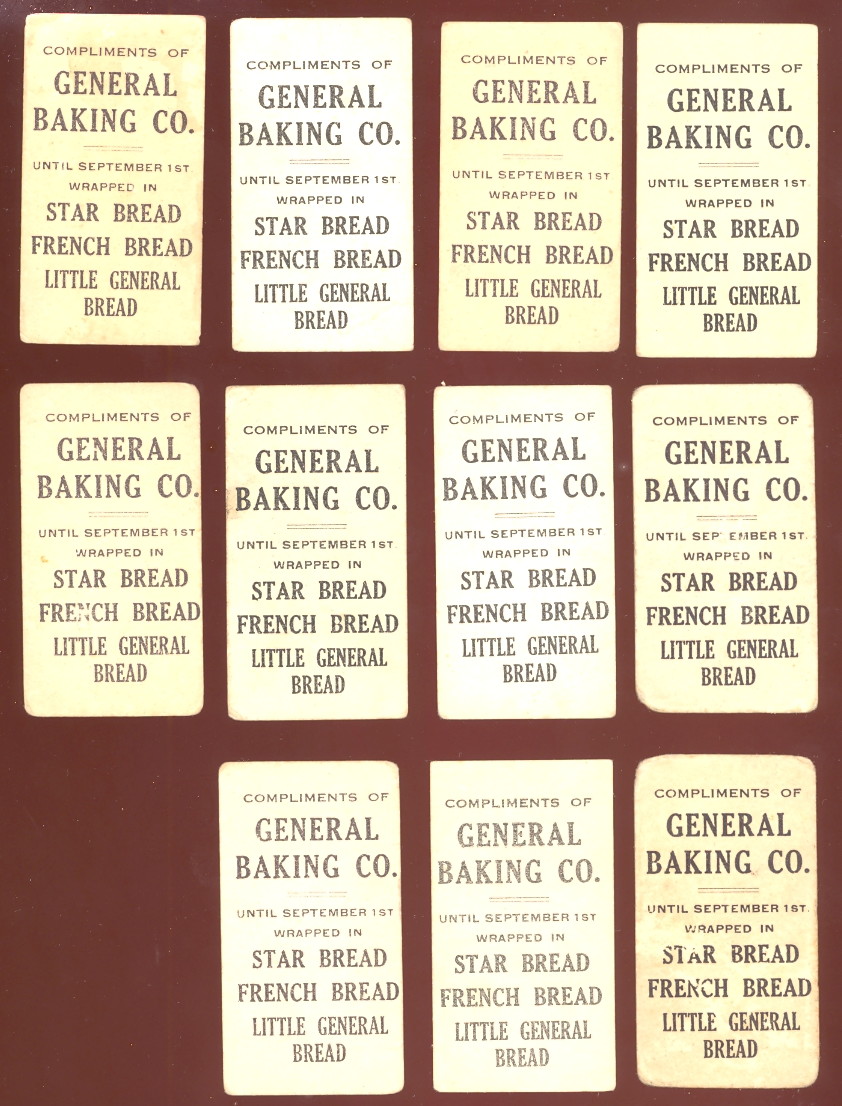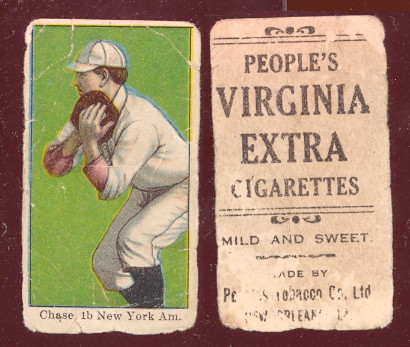 Also, had a small Cracker Jack deal, but it did have Cobb & Jackson in there: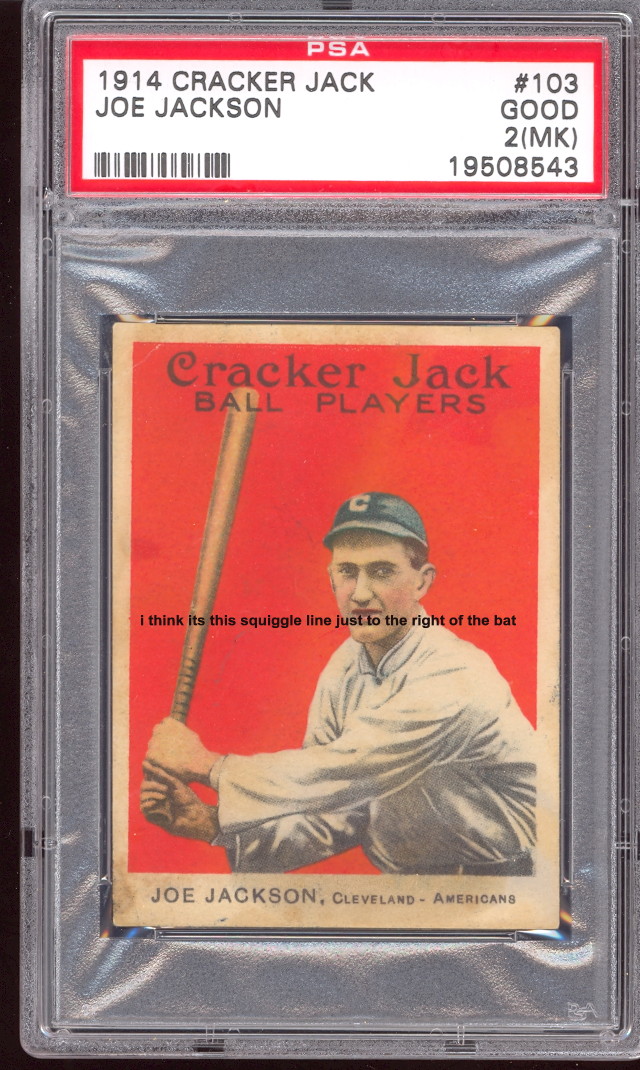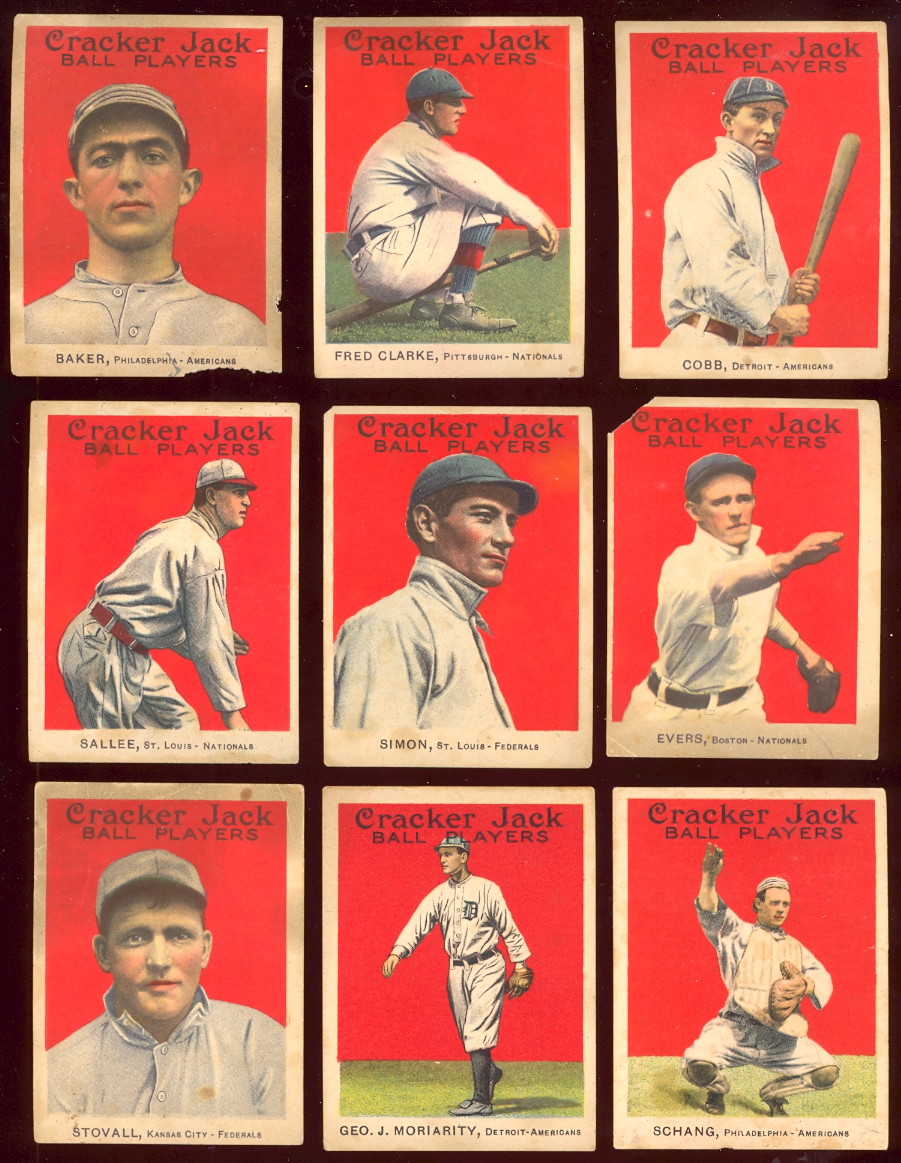 All deals come with a story so here is this one briefly.
I did get a call some time ago from a woman who mentioned a difficult
card that she said was donated for a silent auction and she wanted
information and help with pricing. I gave her what she wanted, and
did not hear back from her.
Then, about a month or two ago or so, I got an email from her asking
about cards with a mino back, once again, I gave her some information
but did not hear back.
About two weeks ago, she contacts me and asks if I would be
interested in some General Baking cards as well as some Coupon cards,
I said of course and her husband and I worked out a
price. Apparently, they were his grandfathers cards who was born
around 1901 so I assume he collected them as a kid. He later told me
that when they found them after he died about 10 years ago, they were
all in a paper bag. His wife actually found my site about 10 years
ago, but never called until this year. They had previously given
these cards to their son, but when he went to school, he gave them
back recently and they decided to sell them.
Back to the story, once we agreed on a price, he mentioned he still
had some cards that his wife did not tell me about, I remembered the
email and asked about it and if he had any Mino back cards, to which
he replied he did, as well as cottons, and some T207 cards with
anonymous backs including a Lewis!
We agreed on a price on all of those cards as well, and I flew back
last Thursday to pick them up. He held out on me a little, they
would not sell me the Kotton Wagner and Plank they had, they said
those were the two cards the son wanted to keep.
The Cracker Jack Cobb & Jackson was a separate deal that started to
happen at about the same time, and I just got the bulk of those in
the mail today, got the Jackson last week.
Well, thats the story, I will probably shoot a little youtube video
about it, some of you have probably already seen some of my videos,
you can link to them from my site.
Most of the cards are out to SGC, some are sold, but still have lots
left if you want to contact me.
Thanks for looking and Thanks Jay for asking me to share the find
and the story.
Dave's Vintage Baseball Cards
gfg@gfg.com

_________________
Jay

I like to sit outside, drink beer and yell at people. When I do this at home I get arrested, so I go to baseball games and fit right in.
Dunderhead





Posts

: 7784


Trader Points

:





Awesome. I appreciate the attached story. Any information on where the place(s) are that grandfather lived to accumulate these cards?

Thanks, Mike
All Star





Posts

: 148


Trader Points

:





Hall of Famer





Posts

: 2546


Trader Points

:





Always nice to hear the story behind the find.
Retired Mod





Posts

: 366


Trader Points

:





wow...there are some really nice cards there...any Coupons?

East Coast




Posts

: 2093


Trader Points

:





I'm always excited hearing about new finds. Gotta love that Cobb Mino. That's my favorite Cobb pose.

AndyH
All Star





Posts

: 189


Trader Points

:





Boy, the Mino Cobb and Matty in the top scan are special cards.

No D303 Mother's Bread cards in the find?
_________________

Ben
Admin





Posts

: 4280


Trader Points

:






---
Permissions in this forum:
You
cannot
reply to topics in this forum