The Riddler has served us well.
And I have enjoyed my tenure: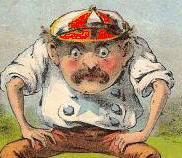 The ever elusive pirate (back when it was fashionable)
GOT RUM?
But honestly, lots of your pitches have been quite hard to hit.
So for now, this old timer will be relegated to OT Games and occasional celeberatory appearances, but in reality, ItsOnly will remain behind the scenes msaking the entire organization run, and maximizing our effectiveness.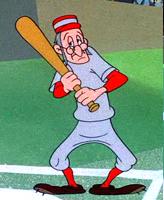 Our dynamic high energy replacement for ItsOnly is OneStar. OneStar has the balls required to achieve the recognition required in Full Count, and the Star Quality recognized among our peers.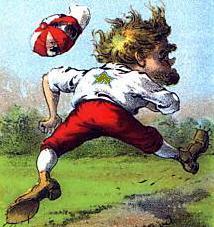 For those who do not fully understand the comments above, please consider subscribing tho the periodical entitled " The Full Count Lore".
Retired





Posts

: 1145


Trader Points

:





I have to admit this post was a bit of a head-scratcher for me
But congrats on 1k posts! The legacy of ItsOnlyGil/TheRiddler lives on. Always fun hearing your tales of 19th century ball (even though I don't have much to contribute to most of those discussions).
By the way, I really like all your avatars Gil. Do you have full scans of their original source?
Edited to add: at 1000 posts you are entitled to a custom rank title, lmk what you'd like.
_________________

Ben
Admin





Posts

: 4282


Trader Points

:





I've got to admit that I didn't know the Riddler and ItsOnlyGil were the same person. I never took the time to look at the profile before.

Either way, thanks for your contributions to the forum. I hope your post doesn't mean that you are doing away.

Brian
Legend





Posts

: 935


Trader Points

:






---
Permissions in this forum:
You
cannot
reply to topics in this forum